Umami Burger launches a burger where money is no object, or at least it should be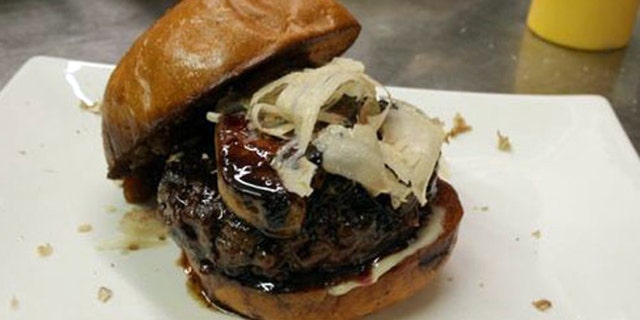 Calling all ravenous billionaires and heiresses. Umami Burger has just the snack to satisfy your ultimate luxury food craving.
The M.N.O Burger, which stands for Money's No Object, is now being offered at New York City's Greenwich location and in San Francisco SoMa and Los Angeles Broadway restaurants. But, beware, this limited-time creation is sure to put a major dent in your wallet, not just your appetite.
In celebration of truffle season, this decadent sandwich features Bryan Flannery Wagyu Beef, topped with a port reduction and freshly shaved white truffles. According to the chain's Facebook page, the New York burger, which sells for $65, can be topped with foie gras for an extra $10. Californians have to live without the now-illegal foie gras option.
The upscale burger chain, which launched in 2009, features toppings rarely found on your average fast food bite like shiitake mushrooms and stilton cheese. The restaurant now has 22 locations.