Top 10 New Year's Eve restaurants in the US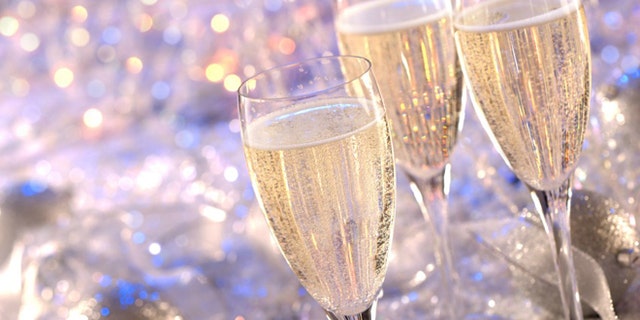 What could be better than celebrating the end of 2012 with a memorable meal? Whether you prefer ringing in the New Year at a party full of revelers or seeking out a more romantic space to share the evening with someone special, try one of these Top 10 New Year's Eve Restaurants in the U.S., presented in alphabetical order.
4th & Swift
621 North Ave. NE
Atlanta, GA 30308
678-904-0160
4th & Swift's rough brick walls and exposed industrial elements set the stage for some of the most inventive food in Atlanta. Chef/owner Jay Swift will spotlight seasonal and local cuisine in his multi-course New Year's Eve menu; highlights from last year include Tanglewood Farms rabbit dumplings, pan-roasted Atlantic wild striped bass and wood-roasted duck.
1789 Restaurant
1226 36th St. NW
Washington, DC 20007
202-965-1789
Perhaps the grande dame of Washington restaurants, 1789 plays host to many of DC's and the nation's power players. For New Year's Eve, this restaurant housed in an historic federalist residence will serve an à la carte menu as well as an "Indulgence Tasting Menu" featuring luxe ingredients like foie gras, truffles and lobster.
Acquerello
1722 Sacramento St.
San Francisco, CA 94109
415-567-5432
At Acquerello in San Francisco, prepare to be wowed by chef Suzette Gresham-Tognetti's beautifully prepared Italian cuisine. For New Year's Eve, she will create a five-course menu with dishes such as pancetta-wrapped veal loin with apple, black truffle and braised endive, and dark chocolate crémeux with pistachio, Amarena cherry and white chocolate snow for dessert.
Anaheim White House
887 S. Anaheim Blvd.
Anaheim, CA 92805
714-772-1381
Usher in 2013 among the opulent décor of Anaheim White House, located in a bright white, historic 1900s mansion in Southern California. The last dinner seating of the evening will include a countdown to midnight and a Champagne toast, then DJ music and dancing until the wee hours.
Aureole
Mandalay Bay Resort & Casino
3950 Las Vegas Blvd. S.
Las Vegas, NV 89119
702-632-7401
At Charlie Palmer's Aureole in Las Vegas, diners can choose between the sleek-and-chic main room with its wine tower centerpiece or the intimate Swan Court overlooking a fountain and a pond. The New Year's Eve menu will be composed of dishes such as Russian caviar, seared Hudson Valley foie gras, blue cheese crusted filet mignon, and café au lait crème brûlée.
Eastern Standard
Hotel Commonwealth
528 Commonwealth Ave.
Boston, MA 02215
617-532-9100
Late night crowds pack the bar most nights at Eastern Standard, but New Year's Eve will bring the revelry to another level. This restaurant in Boston's Hotel Commonwealth will offer a late night menu plus several specials, a midnight toast, and a special sparkling wine menu complete with multiple glass options, bottles, magnums and Jeroboams.
Eleven Madison Park
11 Madison Ave.
New York, NY 10010
212-889-0905
Celebrate New Year's Eve at Eleven Madison Park, one of New York's finest dining experiences. Chef Daniel Humm will present a five-course menu at the first seating, and a seven-course tasting at the second seating, which will also include live music and a Champagne toast.
Everest
440 S. La Salle St., 40th Floor
Chicago, IL 60605
312-663-8920
Enjoy soaring skyline views from Everest's 40th floor perch in the Chicago Stock Exchange building. Normally closed on Sundays and Mondays, chef-owner Jean Joho's refined restaurant will design an à la carte menu as well as a tasting menu Friday, December 28, through Monday, December 31.
Tony's
3755 Richmond Ave.
Houston, TX 77046
713-622-6778
Tony Vallone has set the standard for Italian cuisine and fine dining in Houston for more than 40 years. Tony's will fête 2013 with live jazz music, dancing, a midnight toast and servings of black-eyed peas --- a Southern tradition that's supposed to bring prosperity in the new year.
WP24
The Ritz-Carlton, Los Angeles
900 W. Olympic Blvd., 24th Floor
Los Angeles, CA 90015
213-743-8824
From its vantage point on the 24th floor of The Ritz-Carlton, Los Angeles at L.A. Live, WP24 affords a grand view of the Los Angeles cityscape. Wolfgang Puck's contemporary Asian restaurant will offer a four-course menu featuring options such as Singapore style chili prawns, roasted Peking duck, and stir-fry Kobe beef with chili garlic and sweet bean sauce.
MORE ON GAYOT.com
Full Reviews of the Top 10 U.S. New Year's Eve Restaurants
Best New Year's Eve Restaurants Near You
Top 10 New Year's Eve Destinations
Best Special Occasion Restaurants Near You