Toast to Meghan Markle and Prince Harry with these royal wedding cocktails
This Saturday, treat yourself to a couple of royal cocktails inspired by Great Britain's newest royal couple.
Allen Katz, the co-founder of the New York Distilling Company, offered up some new twists on classic cocktails in honor of Saturday's nuptials. Katz adeptly named his first cocktail "The American Princess," too, in which he appropriately adds American flourishes to the iconically British gin and tonic cocktail.
PIC: DUNKIN' DONUTS CELEBRATING HARRY AND MEGHAN'S LOVE WITH SPECIAL DOUGHNUT
What are some of these flourishes? "I use Perry's Tot Gin, named after the legendary U.S. Naval Commodore Matthew Perry, and add half-an-ounce of Cocci Americano, an aperitif wine, to gussy up an otherwise very simple gin and tonic," Katz quips.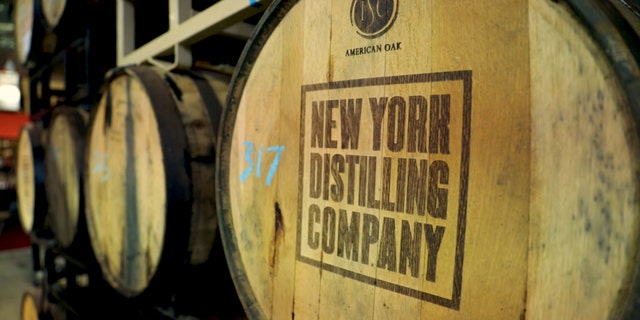 Katz's next creation is his play on the Old Fashioned. "My 'Still Old Fashioned' cocktail is essentially an homage to the steeped-in-tradition aspect of all things British royalty — in this case, a special royal wedding."
So how does Katz flip the whiskey tradition on its head? He uses gin.
Watch the full interview with Katz above to learn how to recreate the "American Princess" and "Still Old Fashioned" at home, then keep reading for the complete recipes, as well as some additional royal-inspired cocktails.
The American Princess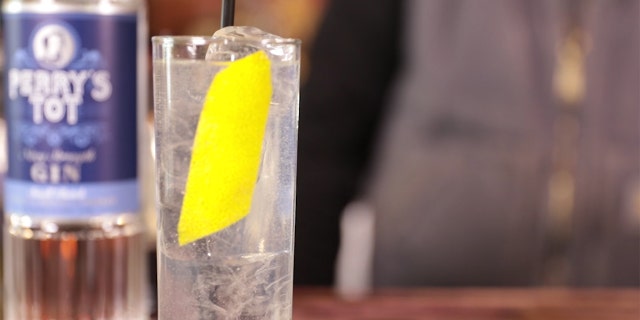 1.5 ounces Perry's Tot Navy Strength Gin
.50 ounces Cocchi Americano
3 ounces Fever Tree Bitter Lemon Tonic 
Pour ingredients over ice in a Collins glass. Garnish with a broad lemon twist. Serve with a straw.
700-Songs Gimlet
1.5 ounces Perry's Tot Navy Strength Gin
.75 ounces fresh lime juice
.50 ounces simple syrup
.25 ounces cinnamon Syrup
5 drops Bittermens Hellfire Shrub
Shake ingredients over ice and strain into a chilled cocktail glass.
FOLLOW US ON FACEBOOK FOR MORE FOX LIFESTYLE NEWS
Bramble Royale
1 ounce Dorothy Parker New York Gin
1 ounce Black Dirt Applejack
.75 ounces fresh lemon juice
.75 ounce simple syrup
6 fresh blackberries
Chilled prosecco
Muddle 5 blackberries at the base of a cocktail shaker. Add remaining ingredients and shake vigorously with ice. Strain into an old-fashioned glass over crushed ice. Top with 1 ounce chilled prosecco and garnish with one blackberry. Serve with a short straw.
Still Old Fashioned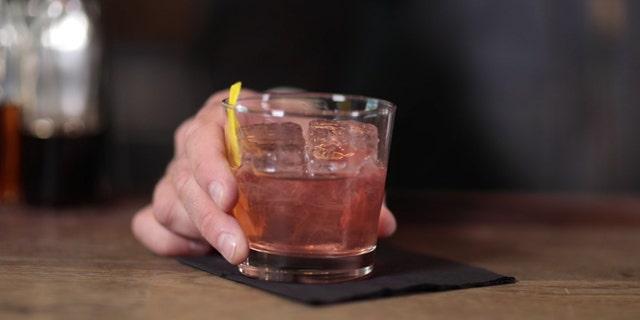 2 ounces Dorothy Parker New York Gin
1 barspoon Campari
2 barspoons demerara sugar (or simple syrup)
2 dashes Bittermens Hopped Grapefruit Bitters
Short pinch of sea salt
Twist of lemon
In an old-fashioned glass, muddle the lemon peel with everything but the gin. Add the gin and ice and stir until well-mixed.