Thieves at Florida Sam's Club steal 72 bottles of tequila, police joke about 'no reports of limes or salt stolen'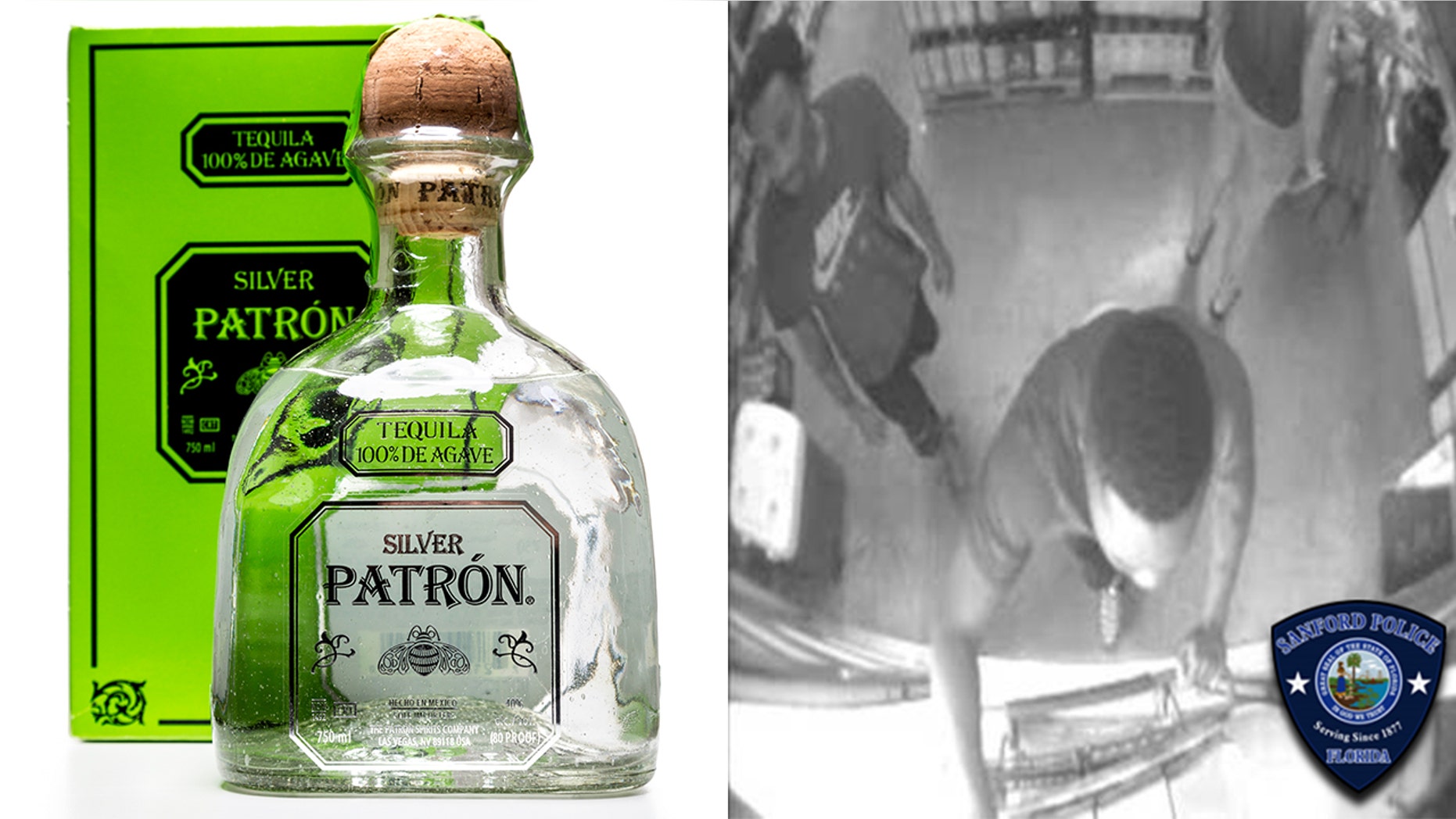 Someone's having a party.
Two men stole several cases of Patrón tequila from a Sam's Club in Florida last week.
The Sanford Police Department released security cam images of the suspects yesterday, which appears to show one of the thieves pushing a shopping cart in the liquor aisle.
ELDERLY MEN AT SOUTH CAROLINA COSTCO GET INTO PHYSICAL FIGHT OVER FREE SAMPLES
The stolen cases contained 72 bottles of tequila worth $2,437.20.
It's unclear how the men left the store undetected without paying for the goods, but police are asking anyone with information to contact them.
A woman on Facebook who claims to be a Member Service Supervisor at the Sam's Club, Elizabeth Connor Chatburn, wrote that the two men filled up their cart with the liquor and just walked out. Two customers who saw the suspects fleeing allegedly chased after them. Chatburn said the store was able to recover some of the stolen product that got left behind.
FOLLOW US ON FACEBOOK FOR MORE FOX LIFESTYLE NEWS
The officers who posted the suspects' photos on Facebook couldn't help but crack a couple jokes about it, hashtagging phrases such as "Patrolling For Patron," "One Tequila Two Tequila SeventyTwo Tequila Jail" and "No Reports of Limes Or Salt Stolen from Local Grocery Stores."