Thief in Santa hat steals beer, bacon from gas station convenience store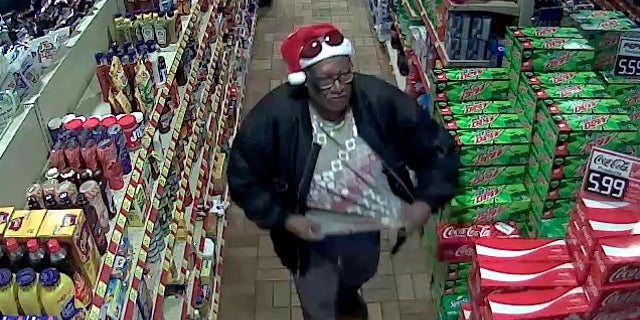 Police in Wisconsin are currently looking for a very festive thief who was spotted stealing bacon and beer while wearing a Santa hat.
The suspect – whose belly may be shaking like a bowlful of jelly (and pork and beer) by now – was caught in the act by surveillance cameras at the Kwik Trip convenience store in Saukville on the afternoon of Dec. 9, WDJT reports.
Police say the man first concealed several beer bottles in his festive-looking sweater before shoving several pounds of bacon into his less festive pants, according to Fox 6. He then left without making a purchase.
Officers are now asking anyone who may recognize the suspect to contact the Saukville Police Department. He was last spotted leaving the Kwik Trip in a large van, and not a sleigh driven by Budweiser Clydesdales, lest anyone think otherwise.