The Humble Ice Pop Goes Gourmet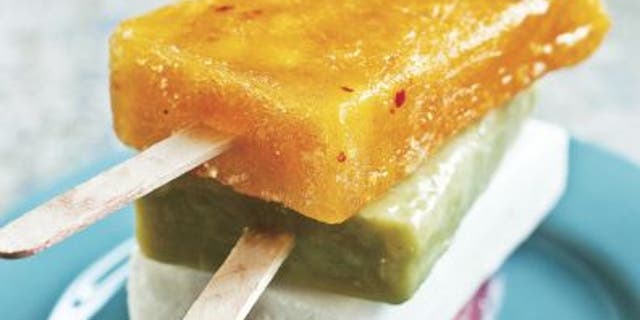 In Mexican neighborhoods across the United States, the paleta man is a familiar sight, pushing his cart full of homemade fruit pops and ringing a tinkly bell.
Acclaimed pastry chef Fany Gerson wants to elevate the status of these humble frozen treats. Her new book, "Paletas: Authentic Recipes for Mexican Ice Pops, Shaved Ice and Aguas Frescas," lends them an almost artisan touch, with versions that include mezcal, tequila, roasted banana, Mexican eggnog and even savory flavors such as avocado.
Crispy Salmon Tropical Salad Recipe Gerson was raised in Mexico City, but cut her sweets teeth at restaurants such as Spain's Akelare and New York City's Eleven Madison and Rosa Mexicana. She is now a paletera herself -- she makes the pops from scratch and sells them in New York under the brand La Newyorkina.
"I just want to share the flavors of Mexico with as many people as I can," says Gerson.
"Paletas" follows Gerson's first cookbook, "My Sweet Mexico: Recipes for Authentic Pastries, Breads, Candies, Beverages, and Frozen Treats," which was recently nominated for a James Beard Award. Here's more from her on why paletas are better than ice cream and the best ways to make them at home.