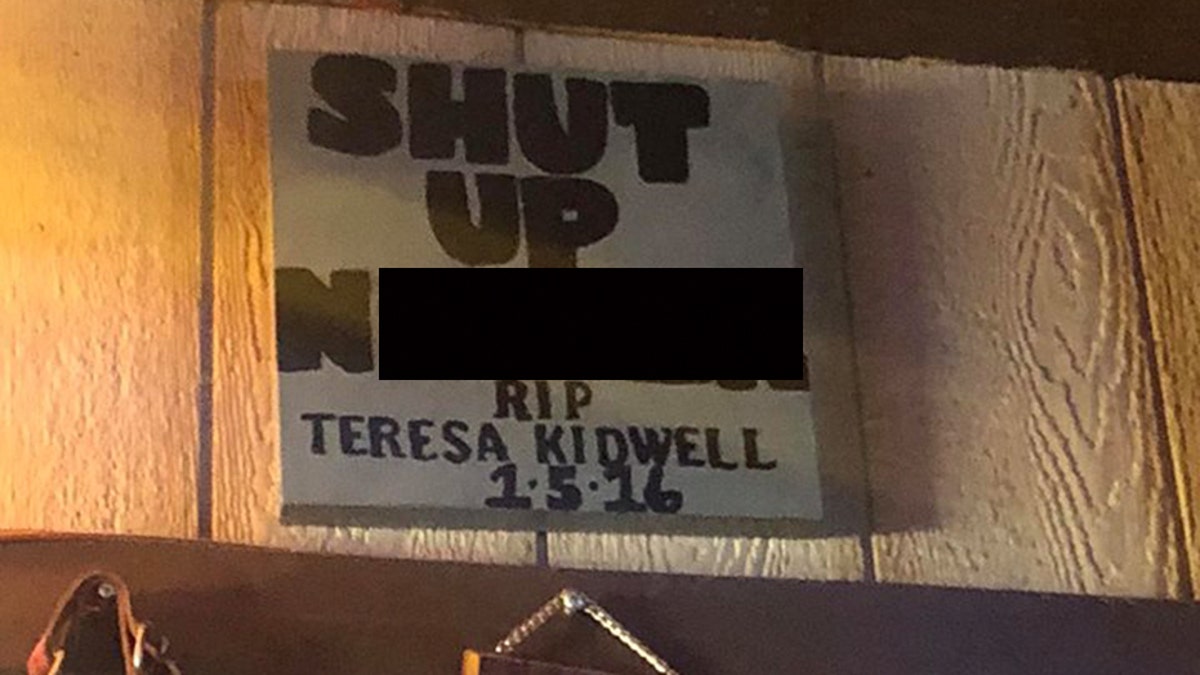 A Texas bar has taken down a sign with a racial slur after being called out on social media by two angry patrons.

Jim's Rodeo Tavern in Fort Worth was displaying the controversial sign, which read "Shut up N-----" along with "RIP Teresa Kidwell" and the date "1-5-16." The owner, James Emerson, told Dallas News it was in honor of Kidwell, a frequent customer who liked to use the phrase.
THE REAL MEANING BEHIND STORMY DANIELS' NECKLACE
"It was kind of a joke," Emerson said. "It was never indicative of anything racial." According to the outlet, Kidwell was a white woman.
Jess Bunting and Owen McGrath, who run another bar in the area, posted photos of the "disgusting" sign to Facebook after noticing it while having drinks at the tavern. The two men said they couldn't believe what they saw and that it made them uncomfortable.
"For an establishment this day in age to have something like this displayed is taking a step back in time. First off I will never step foot in there again and encourage the same out of anyone else," Bunting wrote on Facebook.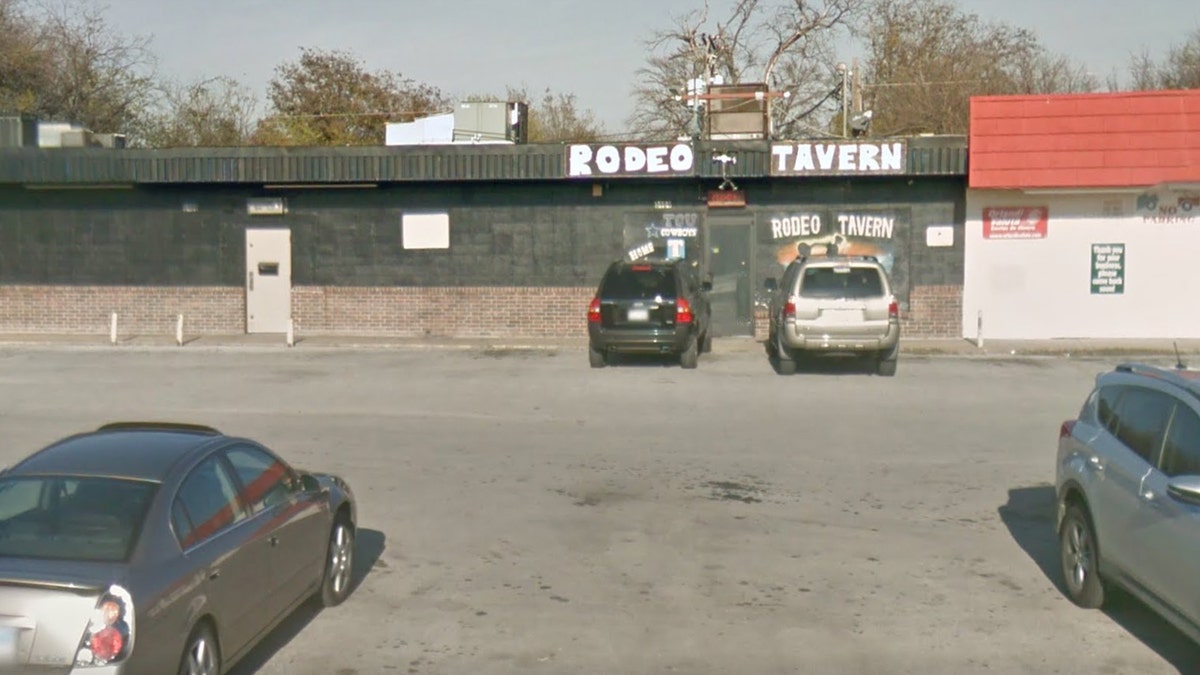 "I was initially worried about posting this, but I need everyone to know that this is unacceptable, under any circumstances…This is not something that can be condoned, it's not something I'm willing to stay quiet about either. This does not represent my city," McGrath added in a Facebook post.
Emerson said the sign has been up for over two years, but Bunting told the Dallas News he never noticed it before. McGrath, who was at the bar for the first time, asked the bartender about it, but he shrugged it off. As a gay man, McGrath said he was afraid to start a confrontation for fear of harm or prejudice.
"That's the only reason I didn't say anything in the moment," he said. "I don't want to put myself in that situation in case that's an issue," he told Dallas News.
FOLLOW US ON FACEBOOK FOR MORE FOX LIFESTYLE NEWS
Emerson said he's never received any complaints about the sign in the past and wishes Bunting and McGrath had brought up their issue with someone at the bar, rather than posting about it online. He believes it has to do with the fact that they have competing businesses, though McGrath denies the allegation.
"This isn't a situation of us trying to mess with their business," he said. "This is a situation of us seeing something that we feel really strongly about, something that's wildly inappropriate to us."