Teens head to Taco Bell for prom photo shoot
Prom season is here and one Pennsylvania teenager decided to prepare for the big dance by including something she loves: Taco Bell.
"I go to Taco Bell literally once every day (sometimes twice), and all of the employees know my order," Riley Papile told Fox News. "So it was only fitting that I did my prom pictures there!"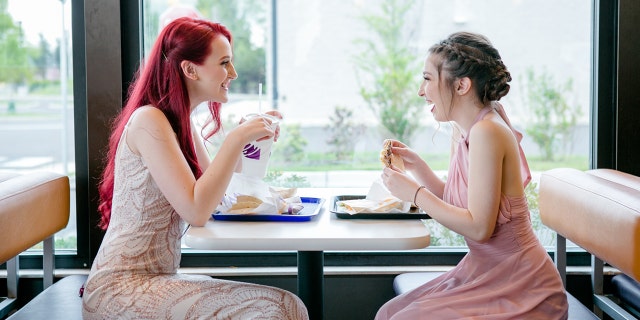 CHICK-FIL-A HELPS TEEN EMPLOYEE GET A PROM DATE
Papile said she was taking early prom pictures – the dance is not scheduled until later this month – with her date, Abby, on Sunday when their photographer, Rachel Beck, came up with the idea to incorporate Papile's love for the fast-food chain.
"[Beck} came up with the idea because she knows my love for Taco Bell. Abby and I thought it was so funny. And we were also hungry so it was a win-win!" Papile told Fox News.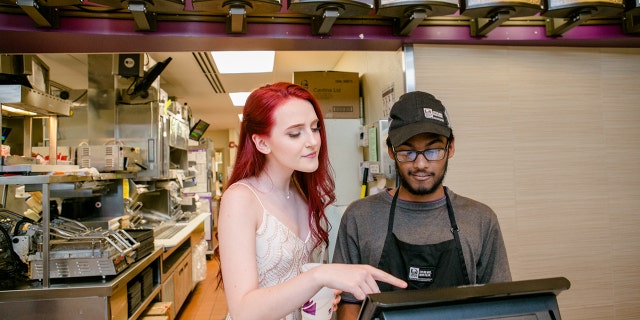 The girls, who attend Hatboro Horsham Senior High School, headed to the Tex-Mex restaurant with Beck and started their fast-food-inspired photo shoot — but not without some odd looks.
"We first took the photos outside, and it was slow at that time so the employees came outside and watched us," Papile said. "It was super fun, and we got a lot of weird stares from customers as we were both in gowns in a fast food restaurant."
"And since [the employees] know me since I go there so often it was even funnier," she added.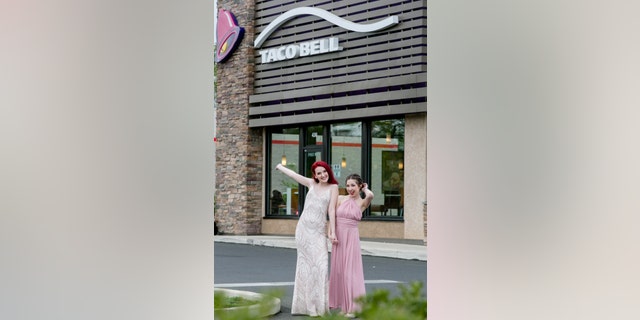 Though Papile did admit she looked a little peculiar while dining at Taco Bell.
"I ate with a bib on so as not to spill taco meat all over my white dress, so that probably looked even stranger," she said.
FOLLOW US ON FACEBOOK FOR MORE FOX LIFESTYLE NEWS
But all in all, Papile was happy with how the pictures turned out, telling Fox News that the photo shoot was everything she hoped it would be.