Taco Bell debuts $1 Nacho Fries, confirms customers can order them inside burritos, tacos for even less money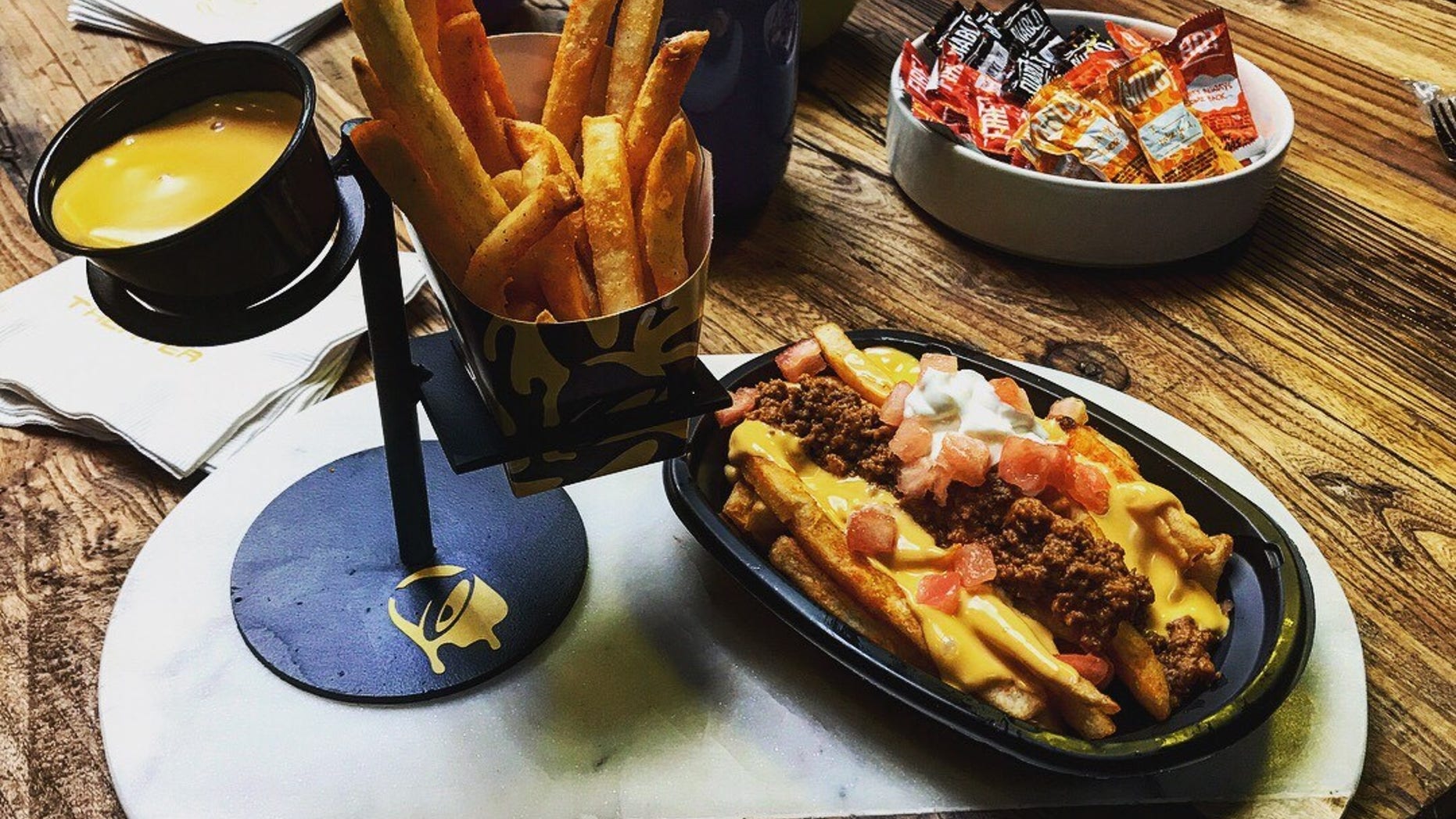 Do you want fries with that? At Taco Bell, that's now a possibility.
The fast food giant unveils this week its newest menu item — $1 Nacho Fries — for a limited time nationwide.
CHARLIE DANIELS WARNS TACO BELL: 'THE ILLUMINATI IS NOT A FRIVOLOUS SUBJECT
The medium-cut fries are covered in spicy taco-like seasoning and come with a side of nacho cheese for dipping. A "supreme" option is also available for $2.49, if you want your fries covered in cheese, taco meat, pico de gallo and sour cream.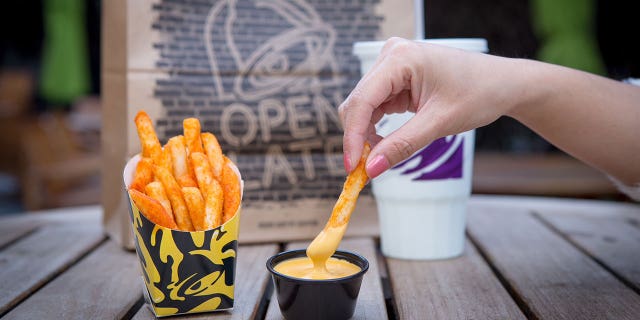 Still can't get enough Nacho Fries? Customers will also be able to stuff fries into any menu item — such as burritos or tacos — for just an additional 49 cents, a spokeswoman confirmed to Fox News.
The Nacho Fries are part of Taco Bell's push for more value menu items. The Yum! subsidiary plans to introduce 20 new value items in 2018 — some nationwide, some in test kitchens — to compete with its fast food competitors.
FOLLOW US ON FACEBOOK FOR MORE FOX LIFESTYLE NEWS
The Nacho Fries are the second value item to debut this year following the chain's new Stacker.
"These fries are uniquely Taco Bell," spokesman Matt Prince told Fox News. "One thing that separates it from the competition is the price point. Our competitors can't do that."
Nutritional Information
Nacho Fries with cheese sauce: 320 calories
Nacho Fries Supreme: 420 calories
Nacho Fries Bellgrande: 710 calories
"When you see what you can get for a dollar … it sets the Nacho Fries apart from anything on the market," he added.
MCDONALD'S, TACO BELL, WENDY'S DEBUTING CHEAP MENU ITEMS IN 2018
Nacho Fries are available to consumers on Jan. 25. But lucky customers in New York City can head to a pop-up in Lower Manhattan on Wednesday and Thursday for a sneak peak.