Taco Bell brings back Naked Chicken Chalupas, introduces a 'wilder' option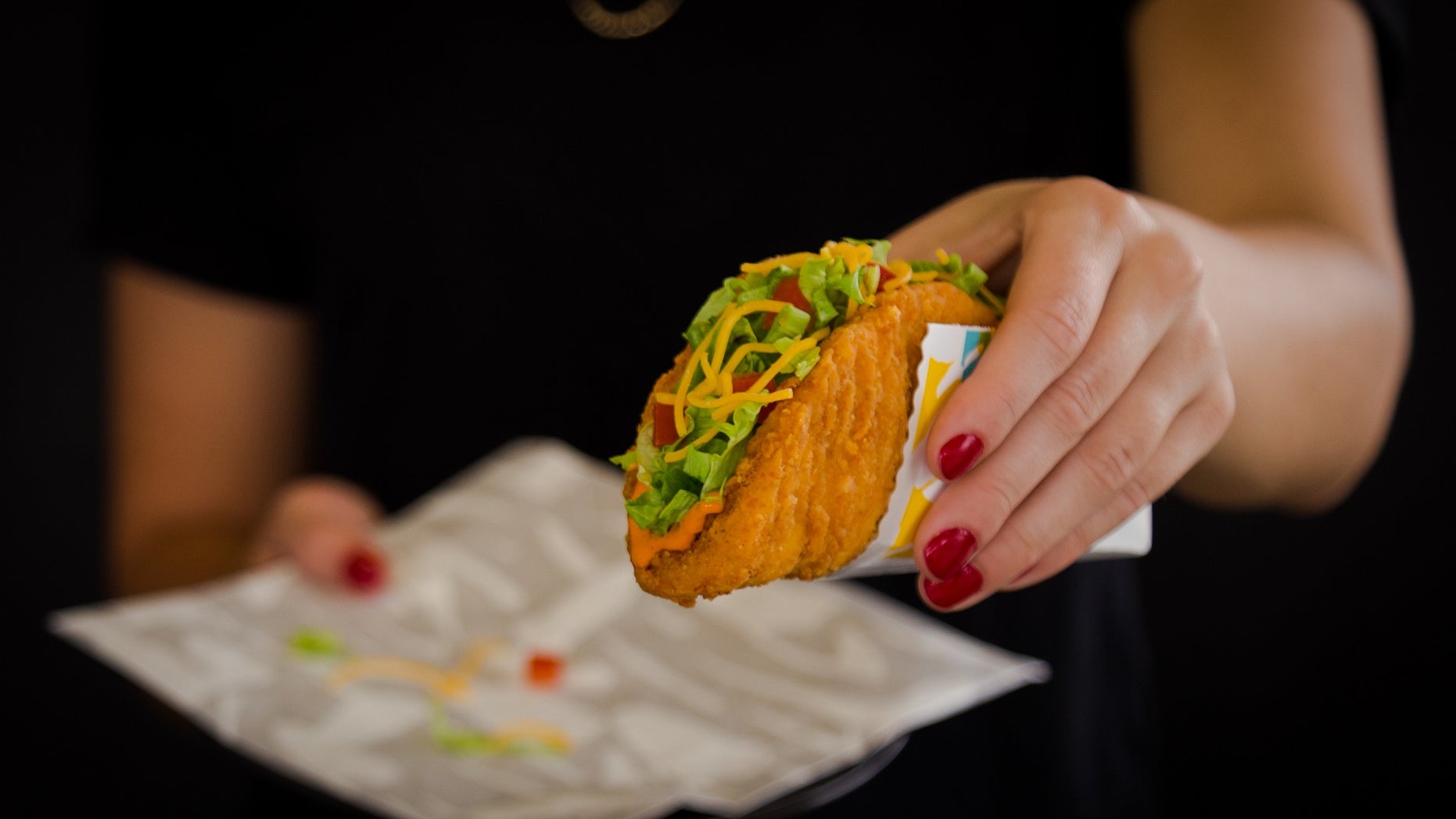 Taco Bell is bringing back its Naked Chicken Chalupa, along with an even spicier version, on Thursday.
The Naked Chicken Chalupa — perhaps one of the chain's more outlandish offerings, at least when it first debuted in January 2017 — has a shell made out of white-meat fried chicken and Mexican spices, which is then filled with lettuce, tomato, cheese and an avocado ranch sauce.
STUDENTS MOURN LOSS OF TACO BELL WITH MILITARY-STYLE SEND-OFF
But customers looking to spice things up can also order the new Wilder Naked Chicken Chalupa, which replaces the avocado sauce with a "bold, smoky Wild sauce," according to a press release.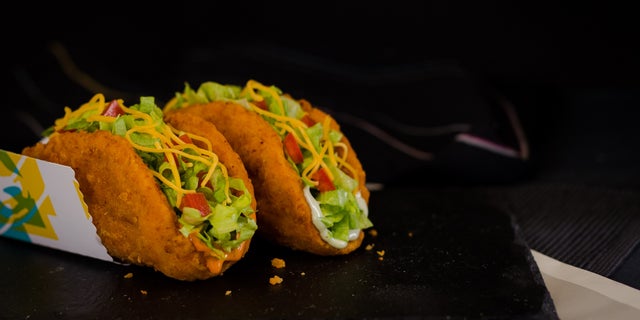 Taco Bell tested out these spiced-up chicken chalupas last year in Missouri and Kansas, Fox News previously reported.
Taco Bell-lovers in Cleveland can also experience a third option. There, consumers can order a Nacho Cheese Chicken Chalupa that contains — you guessed it — nacho cheese.
TACO BELL TO OFFER PRE-PACKAGED TORTILLA CHIPS INSPIRED BY ITS SAUCE PACKETS
The two national chicken-shelled offerings will be available at participating Taco Bells for $2.99 each, or included in a $5 box that also contains a Doritos Locos Taco, hard-shell taco and medium drink.
Fans of the Naked Chicken Chalupa, be warned: The chalupas are only back until mid-July, Taco Bell said.
FOLLOW US ON FACEBOOK FOR MORE FOX LIFESTYLE NEWS
The return and revamp of the Naked Chicken Chalupa comes after Taco Bell launched Nacho Fries and the Naked Egg breakfast taco earlier this year.