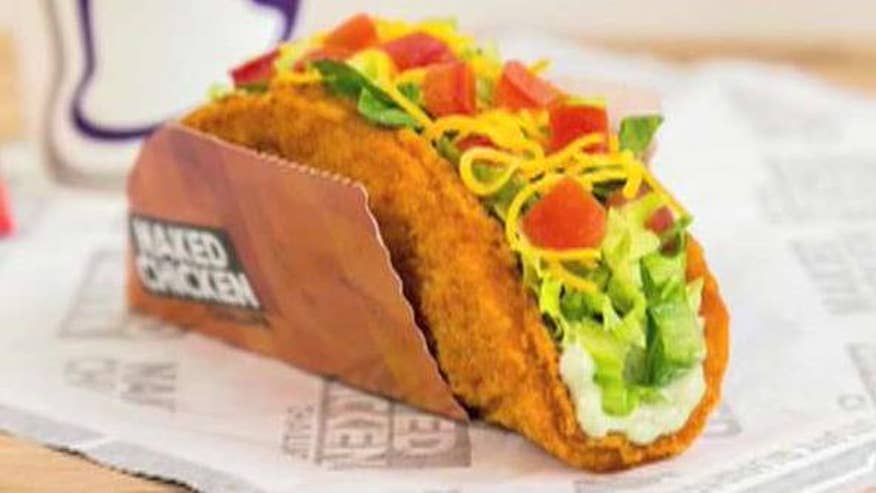 Taco Bell just went national with its fried chicken-taco shell hybrid earlier this month but the chain is already experimenting with a spicy version.
Something called a "Wild Naked Chicken Chalupa" has been spotted at Taco Bell locations in Lawrence, Kan., Kansas City, according to Brand Eating.
Taco Bell Already Testing a Spicy Version of the Naked Chicken Chalupa - https://t.co/l13OSdqIsD pic.twitter.com/7sg9dXyyof

— Brand Eating (@BrandEating) January 31, 2017
The souped-up version of the new release features a "Spicy Wild" sauce instead of the Avocado Ranch used in the regular Naked Chicken Chalupa. The taco is then stuffed with the regular Chalupa fixings including lettuce, tomatoes and cheddar cheese.
This year, the Mexican-inspired chain isn't just testing new products, it's hoping to expand its international reach. Taco Bell's parent company Yum Brands, which also owns Pizza Hut and KFC, says several restaurant outposts are planned for major Chinese cities in 2017. The chain plans to reach 1,000 international locations by 2022.