Swedish brewer makes a beer for people who love to drink in the shower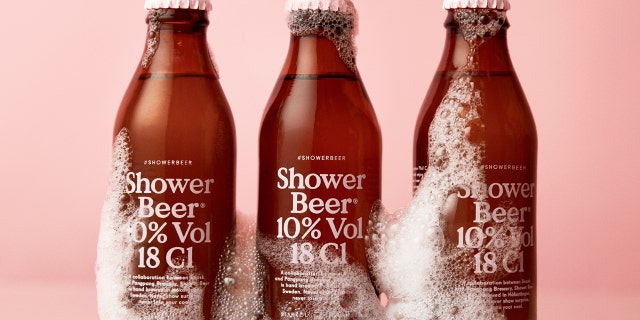 NEWYou can now listen to Fox News articles!
Move over, rubber ducky. This beer wants to be your new favorite buddy at bath time.
A brewery in Sweden has crafted a beer designed to be consumed while showering.
PangPang Brewery and creative agency Snask are now selling "Shower Beer"-- a 10 percent ABV double pale ale. The brewers have dubbed it as a "sweet but strong ale," and it comes a small six ounce bottle made to easily "gulp in three sips while standing in the shower getting ready for the night."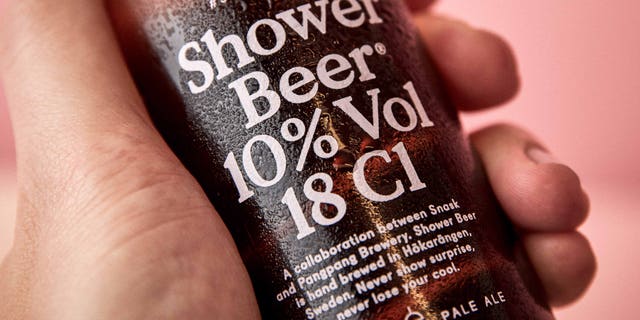 KEURIG WANTS YOU TO BREW YOUR OWN BUDWEISER AT HOME
"We always loved the concept of drinking beer in the shower, so the idea to create a beer that would be drunk while showering was a must," Snask Founder and Creative Director Fredrik Öst explained to Vice.
"The idea for a Shower Beer is an universal thing, I think," said brewery founder Fredrik Tunedal. "As a brewer I work long and hard days, and when I come home I'm often covered in malt dust (my girlfriend actually calls me Mr. Malty Pants) and the shower is a gateway back to normal society."
The size of the bottle is made for quick consumption before the beer warms from the heat of the shower (although the Shakoolie, the "shower beer can cooler" may be able to help with that). The label for is also printed right on the glass bottle to avoid peeling paper.
FOR THE LATEST FOOD & DRINK FEATURES FOLLOW FOX LIFESTYLE ON FACEBOOK
First released in December, "Shower Beer" was initially supposed to holiday promotion but due to popular demand, a second run is now in production. Öst tells FoxNews.com the beer will be back in the local Swedish market within a month.
Snask is currently "sorting out the legal and distribution" channels for a potential U.S. release.