Subway sets world record for most sandwiches being made at the same time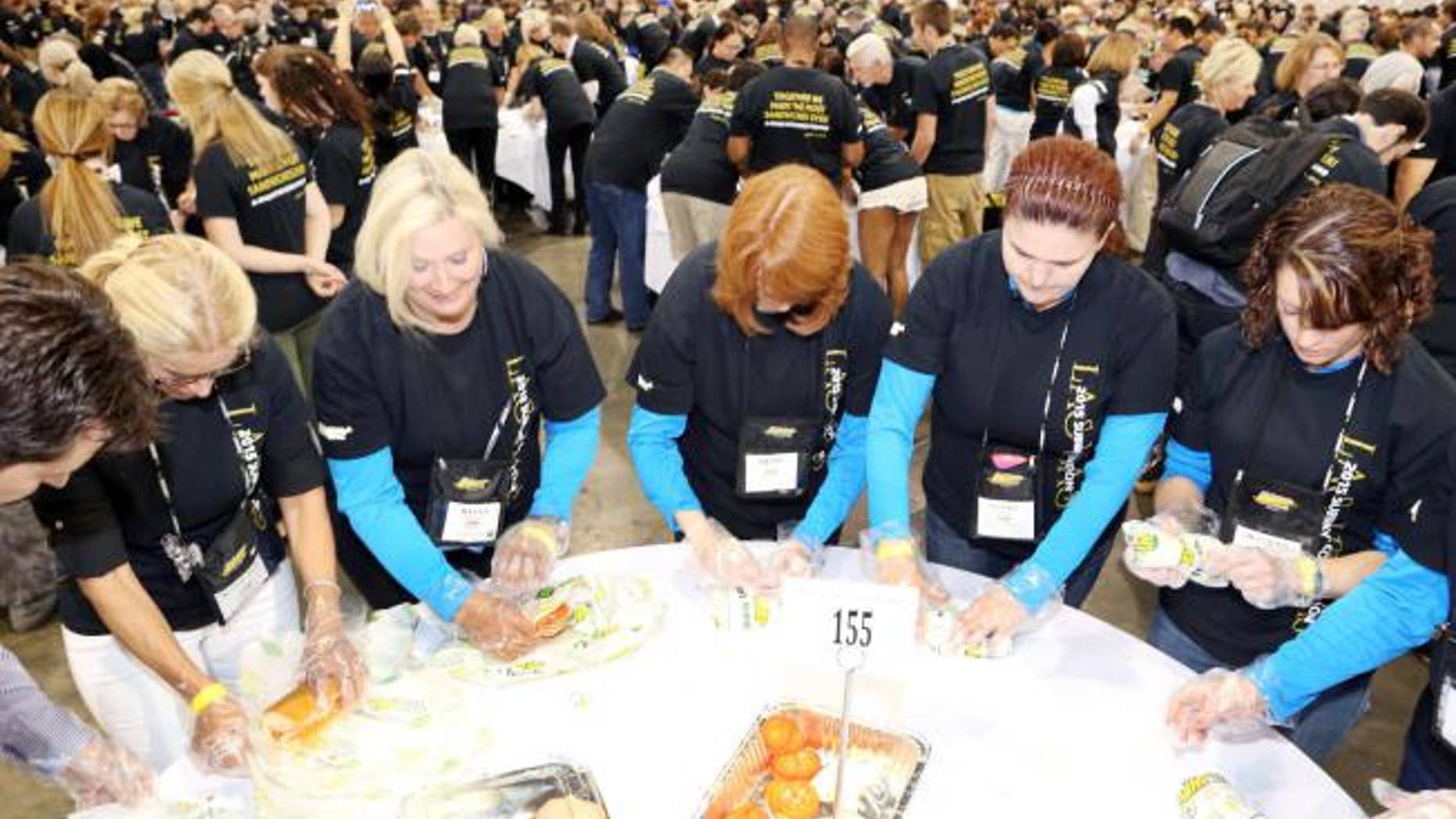 On Saturday, Subway sandwich makers from around the world cranked out a record number of lunch meat masterpieces in Las Vegas.
Franchisees and employees came together to set a Guinness World Record for the "most people making sandwiches simultaneously" when 1,481 people built subs at the same time during the brand's annual convention held at the The Venetian Resort Hotel Casino.
All of the sandwiches were then donated to the Salvation Army.
Subway may no longer be the country's favorite "healthy" chain, but at least the employees were able to feed a lot of people turkey subs for a good cause.
The previous record was set in February 2014, when 1,363 people sponsored by the dining discount company TangoTab made sandwiches at the same time in Dallas.
The Associated Press contributed to this report.