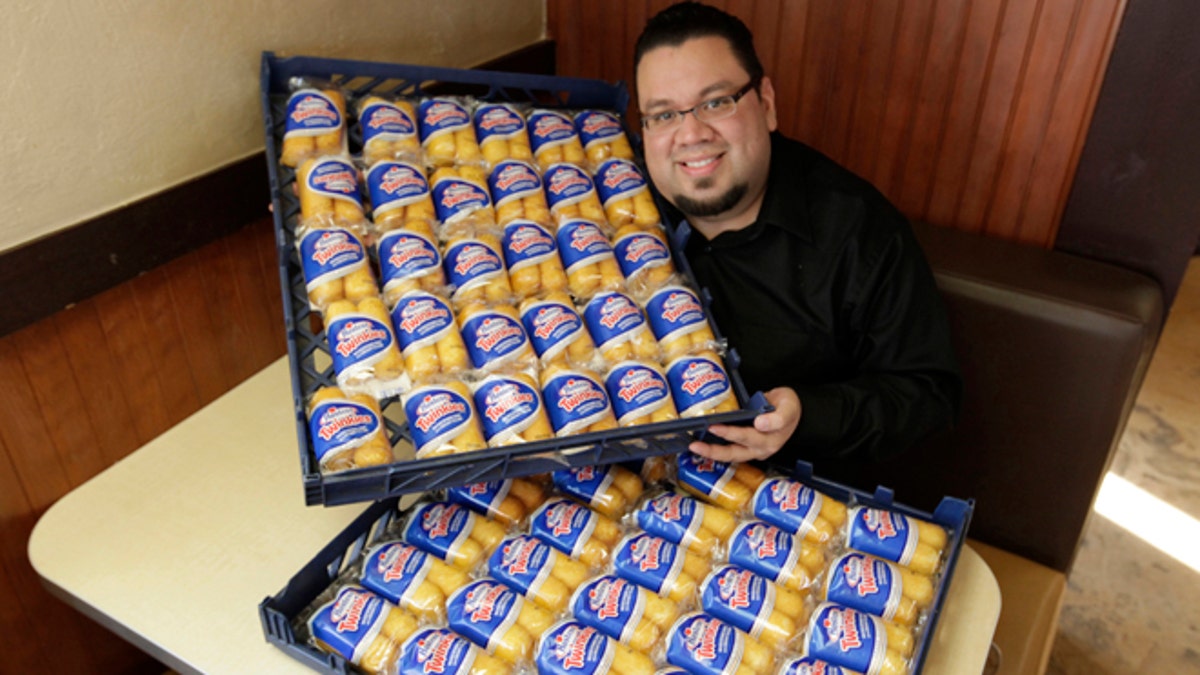 ORLAND PARK, Ill. – A suburban Chicago restaurant has given away about 10,000 Twinkies.
Baby's Cheesesteak and Lemonade gave away the coveted treats Wednesday at its locations in Orland Park and Country Club Hills along with 2,200 chocolate cupcakes. The restaurant got the idea as a promotion after Hostess announced it was closing last month. Andre DeLeon is with the restaurant. He says workers used two mini-vans to make two trips to a Hostess outlet and buy the Twinkies and cupcakes.
The restaurant even offered a Twinkie milkshake. Customer Lindsey Huber drove an hour from Hoffman Estates to get the free Twinkie. She says her Twinkie "is going to get eaten today."
Customer Gracelynn DeLaurentus says she stopped in to get the Twinkies so she can put them in her children's Christmas stockings.