'Smart' fabric made to smell like whisky-- permanently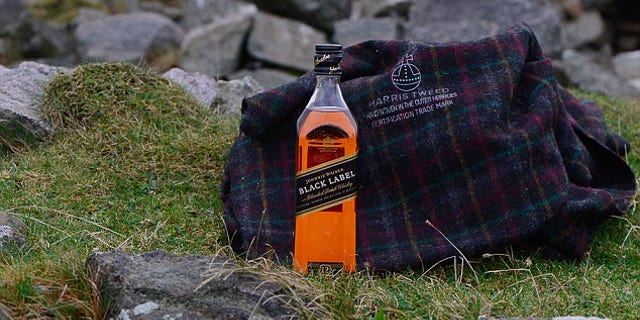 Smelling like you just got home from a bar is apparently no longer unacceptable.
Heriot Wyatt University's School of Textiles and Design in Scotland has just developed a "smart fabric" that emits the smell of Johnnie Walker's Black Label whisky, reports Drinks Business.
The unique tweed from Harris Tweed Hebrides is treated with a custom Aqua Alba scent that mimics the smell of the prized libation. The smell is woven into each layer of fabric. According to Diageo, Johnnie Walker's parent company, the fabric smells like a "rich malt, golden vanilla, red fruit and dark chocolate tones," and assures wearers it will outlast simple washing and dry cleaning.
"I have worked with aromas in the past but they were only meant to withstand one dry clean. The process we have devised for Johnnie Walker means that this scent is layered into the fabric throughout the finishing process and is permanently imbued in the tweed," Donald Mackay, who heads finishing at finishing at Harris Tweed's Shawbost mill, told Drinks Business.
The design center at the Scottish university previously found that the use of "microencapsulation technology" was useful in creating a line of therapeutic headwear for cancer patients.
Before launching globally, the whisky scented tweed will make its debut in Berlin. A range of scented products is likely in the works.