Sea lice outbreak sends salmon prices soaring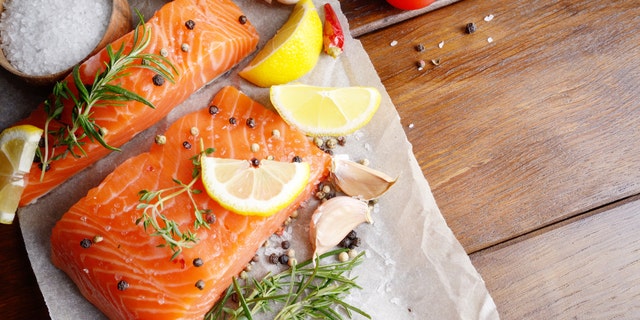 Salmon prices have reached historic highs due to an outbreak of sea lice in Norway, which offers the world's largest farmed salmon supply.
The NASDAQ Salmon Index indicates the price of the fatty fish has increased by more than 15 percent in the last three months alone. In Norway and Scotland, Salmon prices climbed by 50 percent in 2016 due to a spread of the half-inch parasites, which nibble on the fish's blood and tissue, the Guardian reported. A deadly algae bloom in Chile, the second-largest farmed salmon supplier worldwide, has exacerbated the supply issue.
Fish industry analysts at the Norwegian bank Nordea predict the lice outbreak will worsen, causing global supplies of Atlantic salmon to continue falling. They fell 9 percent last year, the Guardian reported.
FOR THE LATEST TRAVEL FEATURES, FOLLOW FOX LIFESTYLE ON FACEBOOK
Two times in 2016, smaller salmon supplies led the price of Norwegian salmon that is farmed and exported to break 80 kronor per kilogram. In 2013 and 2015, the price rose to record highs of only 55 kronor per kilo, Quartz reported.
Salmon farms, which consist of designated netted areas of the ocean, are conducive for breeding sea lice due to customary cofined quarters that allow the parasite to spread efficiently, Time reported. A study also suggests high water temperatures brought on by manmade climate change has likely contributed to the spread of sea lice.
In the wake of the outbreak, some producers are using alternative methods to manage the pests. International Marine Harvest is deploying a device called a thermolicer, which immerses fish in warm water rather than expose them to chemicals, while other mechanisms include the hydrolicer, which cover fish with fresh water, or simply using fish considered cleaner — like wrasse and lumpsuckers — to eat the lice.
So far, the biggest price increases have yet to affect consumers but wholesalers and retailers in the U.S. are already forking over more cash to afford the fish.
"It's gone up 50 cents to a dollar a pound just in the past couple weeks," Lewis Spada, co-owner of New York City's Shelsky's Appetizing and Delicatessen told the New York Post.
Time reported that other farmers have invested in creating farms that are resistant to the nuisance. That includes a $71 million effort by Nordlaks, in Norway, to release fish from close confines so they may swim the length of about five football fields.