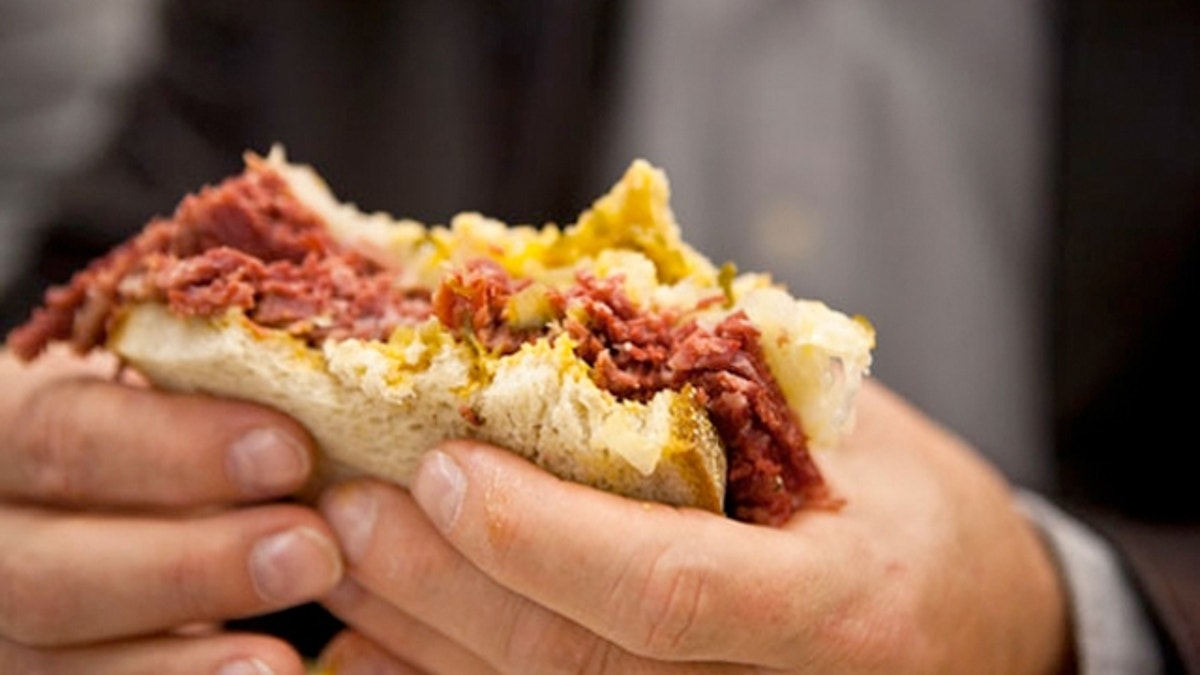 The sandwich is the singular food which has forever altered the way we eat. It made snacks easily transportable so anyone could eat on the go and indulge in one handed activities while consuming delicious morsels between two slices of bread.
Thursday, Nov. 3 is a celebration of this transient treat. National Sandwich Day is the birthday of John Montagu, the fourth Earl of Sandwich, who legend has it wanted to be able to devour his meal while he held cards in the other hand during a 24-hour gambling event. Montagu then instructed his subordinates to put his meat safely between two slices of bread to protect his fingers as he played. And a legend was born.
Since the 18th century this snack has evolved, creating entire empires of fast food joints offering their take on the sandwich, among them the Whopper, the McRib (click here if you want to see what's really in them) and the Gold Rush chicken sandwich.
In America we have cheesesteaks, clubs, p,b&js and reubens. But each part of the world has its own version: Italy has paninis, France the crepe, the Middle East has the shawarma.
What makes a sandwich good is as varied as the person eating it.
Andrew Zimmern, host of "Bizarre Foods America" on the Travel Channel tells Fox News he covets the Pastrami Sandwich at Katz's Deli in New York City.
"Order the fatty end, watch it sliced to order by hand, not on a machine, get a side of extra rye, some brown mustard and real salt fermented pickles and a pair of Dr. Browns black cherry or cream sodas and you might just have the perfect lunch," Zimmern told us.
He also can't get enough of the Five Islands Lobster Co., lobster roll in Five Islands, Maine just 45 minutes outside of Portland.
"Get it served room temperature because they are basically made to order, the meat of a lobster is tossed with a hint of salt, pepper, a gloss of mayo and thimble of celery served on a toasted roll. I need two of them just thinking about it," Zimmern said.
Sometimes that perfect sandwich becomes a long lost dream. Geoffrey Zakarian, Iron Chef contestant and the culinary lifestyle consultant for the Water Club at the Borgata hotel and casino in Atlantic City, recently lost two of the sandwiches he loves the most when the diner that served them in Worcester, Mass. closed.
His savory sandwich picks were a Grilled Bacon and Banana Sandwich (also sometimes called the Elvis Sandwich for the singer's love of it), and a Spaghetti and Raddichio Sandwich on a Baguette.
"For the second sandwich, the spaghetti was leftover and the baguette was grilled and rubbed with garlic. Then they spread a tomato sauce made with mayo on it. It was delicious," Zakarian told us. "They took simple ingredients and effectively marry them with few other ingredients. It's the marriage that counts!"
Emeril Lagasse the host of the Hallmark Channel's "Emeril's Table," and judge on the current season of "Top Chef" knows a thing or two about sandwiches. The Creole king tells us his favorite sandwich a Fried ShirmpPo-Boy at Domilise's -- a New Orleans institution where the sandwiches are made on foot long french bread.
"The shrimp are always perfectly fried with just the right amount of batter. They are so crispy and delicious, said Lagasse.
On a busy day the wait can be more than an hour.
Let's face it, some sandwiches are worth it.
What's your favorite sandwich? Click here and let us know.