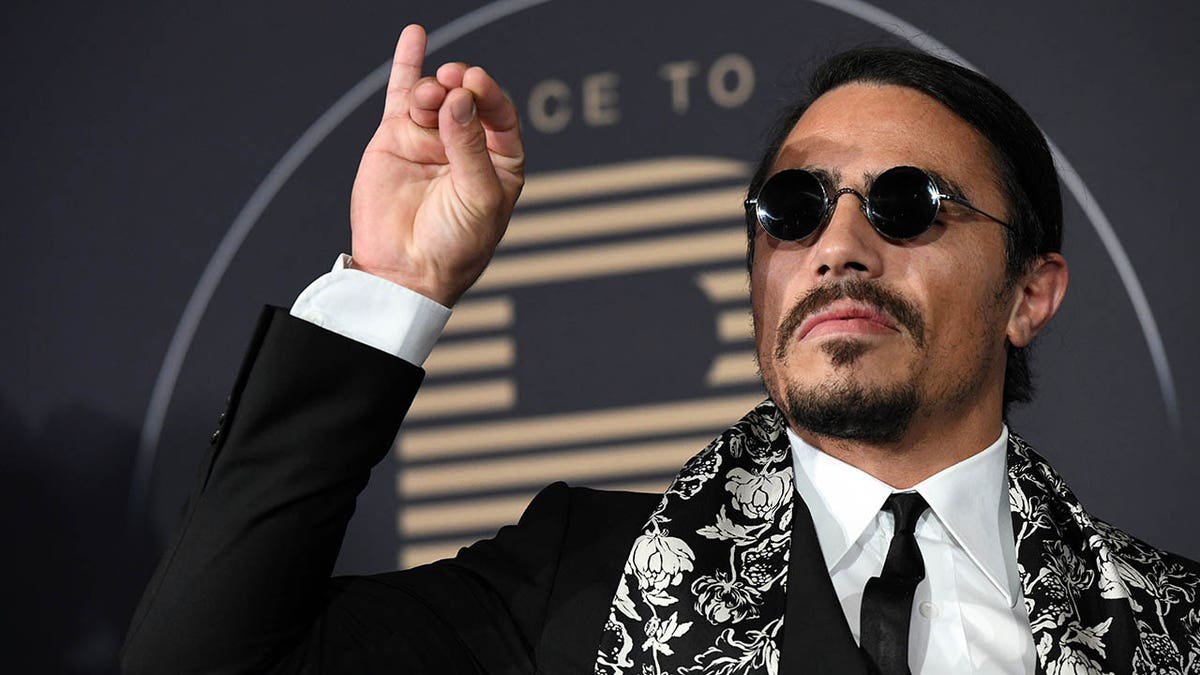 Following a brief period of cultural adjustment, Turkish-born meat-slinging Instagram star Nusret Gökçe is now wearing black gloves at his pricey new Midtown steakhouse, Nusr-Et, and the celebrity butcher is already announcing his next project — Salt Bae, a hamburger chain named after his salt-sprinkling meme.
"We've already signed a lease for our first Salt Bae in Los Angeles — Soho is next," says Gökçe, wearing his signature white T-shirt, sunglasses and slicked-back ponytail.
SALT BAE NO LONGER SALTING WITH BARE HANDS AMID CONCERNS OVER HEALTH VIOLATIONS
Gökçe, with 11 million Instagram followers, has his own celebrity cult following, including his new friend DJ Khaled, with whom Gökçe hung out at the Grammys.
The LA space will be 4,000 square feet and will come with a full liquor license. It is slated to open next fall, said Yavuz Pehlivanlar, executive vice president of Dogus, the Turkish conglomerate that is backing Gökçe's projects, with real estate mogul Rotem Rosen, who is finding the properties.
"Multiple locations in Manhattan and Brooklyn are next," Pehlivanlar said.
Gökçe has learned that New York can be a tough town. Critics have been harsh, complaining about the meat and the high prices, and the city Health Department forbids his "artsy" swordsman ways of using (formerly) bare hands to slice meat that he hand-fed to female patrons.
BURGER KING MOCKS MCDONALD'S IN NEW 'DOUBLE QUARTER POUND' BURGER CAMPAIGN
But the celebrity butcher is also learning New York ways, telling the Post he is "here to stay."
"New York City is the center of the world. There is an energy here. People from all over the world feel at home here," he told the Post's own Side Dish.
While Nusr-Et is a high-priced theatrical restaurant, the moderately priced burger chain will be for everyone. Unlike a more laid back fast food chain such as Shake Shack, where customers order at a counter, Salt Bae will have table service, though there will be a counter to order takeout.
"It won't just be for the wealthy," Gökçe said, showing Side Dish a video of burgers he sent out to construction workers at a building across the street on West 53rd.
Steak believer Gökçe tells Side Dish he eats it three times a day.
FOLLOW US ON FACEBOOK FOR MORE FOX LIFESTYLE NEWS