Rum drinks for vodka drinkers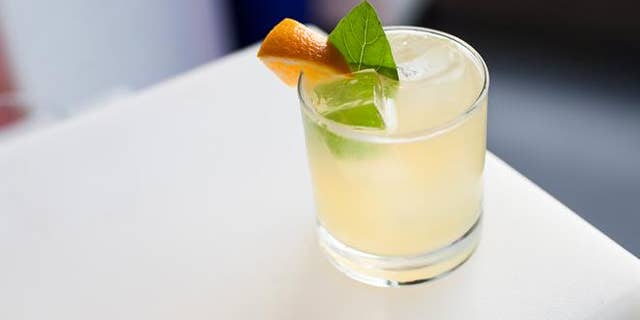 Many of us have our go-to drinks that we order confidently and hope will never let us down.
However, the recent cocktail craze, that has turned the everyday bartender into a 'mixologist' and the simple cocktail list into a menu filled with unique concoctions, is forcing people to step out of their comfort zone.
Gone are the drinks made with a mixer and a splash of vodka, gin or tequila. Today, there are a variety of crafted rums that are giving these spirits a run for their money.
One is Crystal, the leading white rum of St Lucia. Another is Brugal, a smooth cask-aged, extra dry rum. The double-distillation technique that is used, removes many of the heavy alcohols that typically will give a white run its sweetness, but since the spirit itself is a bit more neutral, it allows for mixologists to use it for a more balanced cocktail. Some are drinking it like they would a Scotch or Bourbon.
"More and more I find myself drinking a Brugal Extra Dry and soda instead of my standard vodka soda because the rum is light and dry, but also has flavor and distinction," explained Jon McCarty from Manhattan's Greenwich Project.
A popular drink served by The Project Group is a rum-based cocktail with watermelon and Thai chili, called the Dry & Spicy, as well as another summer refresher that he conjured up with Brugal rum called the Basil Expedition.
CLICK HERE FOR A RECIPE FOR DRY & SPICY
CLICK HERE FOR A RECIPE FOR BASIL EXPEDITION
As an alternative to the typical strawberry daiquiri, mixologist Jason Mendenhall of The Wayland bar in New York City, created the Dominican Daiquiri. This refreshing cocktail includes the fresh flavors of basil, mint, ginger and lime. Perfect for the summertime.
CLICK HERE FOR A RECIPE FOR DOMINICAN DAIQUIRI
"Thomas Mooneyham, spirits director at Henri and The Gage in Chicago also switches his vodka for rum "Using a dry, light rum, like Brugal Extra Dry, in lieu of vodka can add layers and a level of complexity to cocktail in a very subtle and unique way."
Possibly one of the best things about this rum with such diversity is its price tag. A bottle of Brugal dry rum retails for only about $20. By comparison, a bottle of Crystal runs about $73.
Next time you are mixing up cocktails at home, or out to discover new ones -- impress your vodka-loving friends with a twist on their routine, and replace it with rum.