Reese Witherspoon dishes on the ultimate must-haves for Southern gals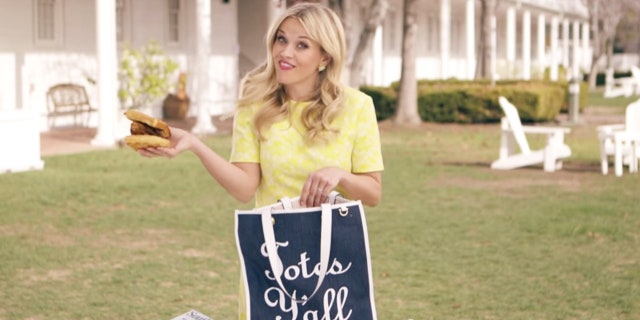 Ever wondered what Reese Witherspoon keeps hidden in her purse?
It turns out she's got everything but the kitchen sink.
In a new video promoting her Draper James "Totes Y'all" carryall, the actress-turned-designer serves up some serious Southern style with a few laughs. Sure, she's got the usual beauty staples like lipsticks and a set of hot rollers—"Cause you can't have flat hair!"
But the real secret to shining down south is all about the food.
Witherspoon's unconventional tote essentials also include a chicken and waffles sandwich, a mint julep, a pie and a crock pot—because a true southern lady should be able to throw a party at the drop of a hat.