Red Hen owner had legal right to tell Sarah Sanders to leave, but it's bad for business, experts say
The Red Hen in Lexington, Va., found itself making headlines over the weekend after co-owner Stephanie Wilkinson asked White House Press Secretary Sarah Huckabee Sanders to leave the restaurant on Friday evening, on the grounds that her presence was making the staff uncomfortable.
"I was babbling a little, but I got my point across in a polite and direct fashion," Wilkinson told The Washington Post. "I explained that the restaurant has certain standards that I feel it has to uphold, such as honesty, and compassion, and cooperation."
RESTAURANTS THAT HAPPENED TO BE NAMED 'RED HEN' SAY THEY'RE FEELING HEAT FROM SANDERS INCIDENT
Since Friday's incident, supporters of Sanders took to social media to blast the Red Hen for its actions, with many flooding the restaurant's Yelp page to denounce them, and even call for a boycott of the eatery.
But according to experts, the law was likely on Wilkinson's side.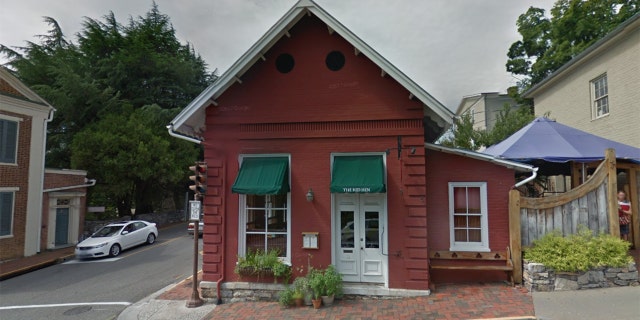 James Henry Dunne, a New York attorney who specializes in the hospitality industry, among others fields, tells Fox News that there is such a thing as discrimination based on political affiliation, but whether or not it applies in a specific instance depends on where a restaurant, or business, is located.
"To the best of my knowledge, no federal laws prohibit discrimination based on political affiliation in places of public accommodation," said Dunne, who added that the Civil Rights Act of 1964 does not include any provisions banning discrimination against political affiliation.
"However, some states have laws that do provide such protections," he stated, citing New York, Washington, D.C. and California.
"For example, D.C.'s Human Rights Act states that you cannot 'deny, directly or indirectly, any person the full and equal enjoyment of the goods, services, facilities, privileges, advantages and accommodations,'" according to Dunne.
LOUISIANA BURGER KING REFUSED TO SERVED UNIFORMED OFFICERS, POLICE DEPARTMENT CLAIMS
The same can't be said of Virginia, however.
"Virginia prohibits discrimination in employment on the basis of political affiliation; for example, to which political party an individual might belong. It does not appear, however, to have anything that applies to consumers," Dunne said.
Meanwhile, Elizabeth Sepper, a law professor at Washington University, does not feel Sanders was booted from the Red Hen for her political leanings, but rather because of who she is and statements she has made — though she still said the Red Hen was within its rights to ask her to leave.
"If your boss fires you and you open a business and only refuse to serve your former boss, that's not a violation of discrimination law," Sepper told The Washington Post.
Dunne concurred in his statements to Fox News, saying that if a restaurateur simply does not like a specific individual "as a person," and not because of an issue with race, sex or religion, then yes, he/she is likely in his/her rights to ask someone to leave.
"That person is not being denied because of a protected class or group affiliation," Dunne said.
That said, Dunne doesn't feel the Red Hen should have booted Sanders in the first place.
"From the Hospitality Management perspective, I think that this restaurant has made a mistake," he told Fox News. "Whether a Hollywood actor, business owner, sports celebrity, or anyone else, I strongly feel that inserting yourself into political discussion can only wreak havoc on your long-term success and reputation," he said.
FOLLOW US ON FACEBOOK FOR MORE FOX LIFESTYLE NEWS
According to the American Civil Liberties Union (ACLU), political affiliation is only a protected trait in Washington, D.C., Seattle and the Virgin Islands. But ACLU National Legal Director David Cole, in statements he made to the Washington Post, added that he, too, felt Wilkinson was somewhat wrong in asking Sanders to leave.
"I think it's wrong, but under most jurisdictions' laws, it has not been made illegal," said Cole.
According to reports, Sanders responded to Wilkinson's request by saying, "That's fine. I'll go," and vacated the restaurant with the rest of her party. She later recounted the incident online, telling Twitter that she left "politely" and will continue to treat people who disagree with her respectfully.
"Her actions say far more about her than about me," Sanders wrote of Wilkinson. "I always do my best to treat people, including those I disagree with, respectfully and will continue to do so."