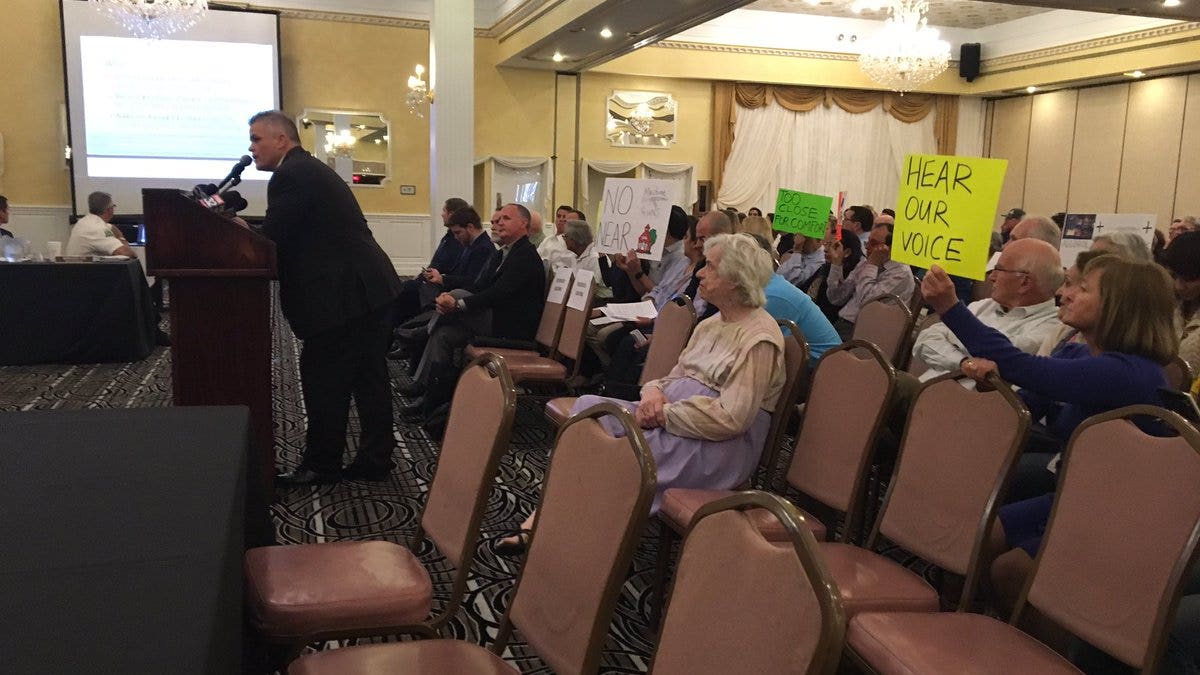 Some residents in southwest Illinois were fired up on Monday over a new gun club with a bar that may be opening in town.
A public meeting in Willowbrook, Ill. Monday evening proved many residents think having firearms and alcohol under the same roof is a recipe for disaster, despite the fact that it was unanimously recommended to the village board by the planning commission, Fox 32 reports.
Willowbrook Mayor Frank Trilla had to maintain control over the strong-willed vocal opposition while the backers of the Chicago Gun Club and Training Facility pitched their plans.
The supporters of the gun range hope to provide a place for local police officers to train, create job opportunities for veterans, establish a place for the community to learn best shooting practices-- all while making a generous contribution to the local economy.
WOMAN DIES AFTER BEING SHOT AT SOUTH CAROLINA GUN RANGE
The bar attached to the range will only be available to top-tier members, according to backers, and if they drink, they cannot shoot.
The range would be located near hotels, a church, and homes - places deemed important by residents who say they fear gun and alcohol-related accidents may spill out into the neighborhood, according to WGN-TV.
"I don't own a gun," Joe Neveril from Chicago Gun Club said. "And the reason for that is because there are not enough quality facilities to train."
FEDERAL COURT STRIKES DOWN CHICAGO GUN RANGE REGULATIONS
Zoltan Backsay, a resident who lives nearby the proposed location, is opposed to the plan and set up a petition to warn people about this gun range.
The petition also highlights issues like lead pollution, noise pollution, the possibility of a misfired or stolen weapon, plus problems associated with the shooters' easy access to alcohol.
"Humans have a tendency to be irresponsible sometimes," Backsay says. "It doesn't belong in our neighborhood."
While the mayor was impressed by similar gun clubs, many residents are not and hope to convince the village board to end the debate May 22 when a final vote is expected.