Prince George's school lunch menu sounds fancier than most restaurants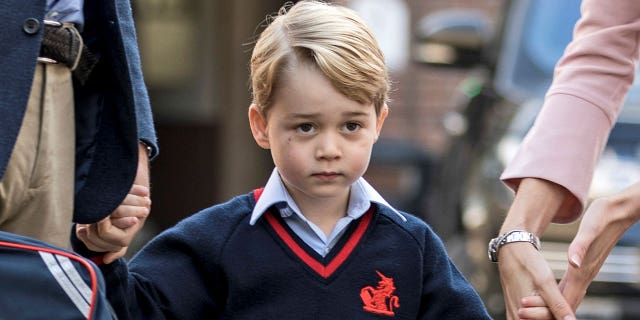 NEWYou can now listen to Fox News articles!
School lunches are not known for being delicious or high-quality, but things are a little different if you're a member of the British royal family. Last week, four-year-old Prince George started his first day of school at Thomas's Battersea, and that fancy London school serves a lunch menu that would make most adults drool with envy.
Thomas's Battersea says it focuses on "healthy cooking, full flavor, and presentation." The weekly menus change with the seasons, so meals are lighter when it's warm and more substantial when the weather is cold. There is always fruit, a salad bar, and house-made soup at every lunch.
Every day, kids at Thomas's have a mid-morning snack of organic milk or water with something like fruit, cheese, or fresh-baked raisin bread.
Next they have lunch, and there are no chicken nuggets or mystery meat on the menu for Prince George. Thomas's Battersea serves things like lamb ragout, couscous and quinoa, free-range chicken, and fresh basil, mozzarella and tomato paninis.
Every meal has a vegetarian option and a fish option. The fish option might be poached haddock with a poached egg, salmon filet in salsa verde, or baked smoked mackerel on a bed of puy lentils.
Vegetarian options include vegetable curries, hummus paninis, and fresh vegetable casseroles.
The desserts sound astonishing, too. The kids at Thomas's get things like fresh baked Portuguese egg tarts with strawberries, and warm oatmeal-raisin cookies with banana milkshakes.
It certainly sounds like Prince George will be enjoying lunchtime from now on.