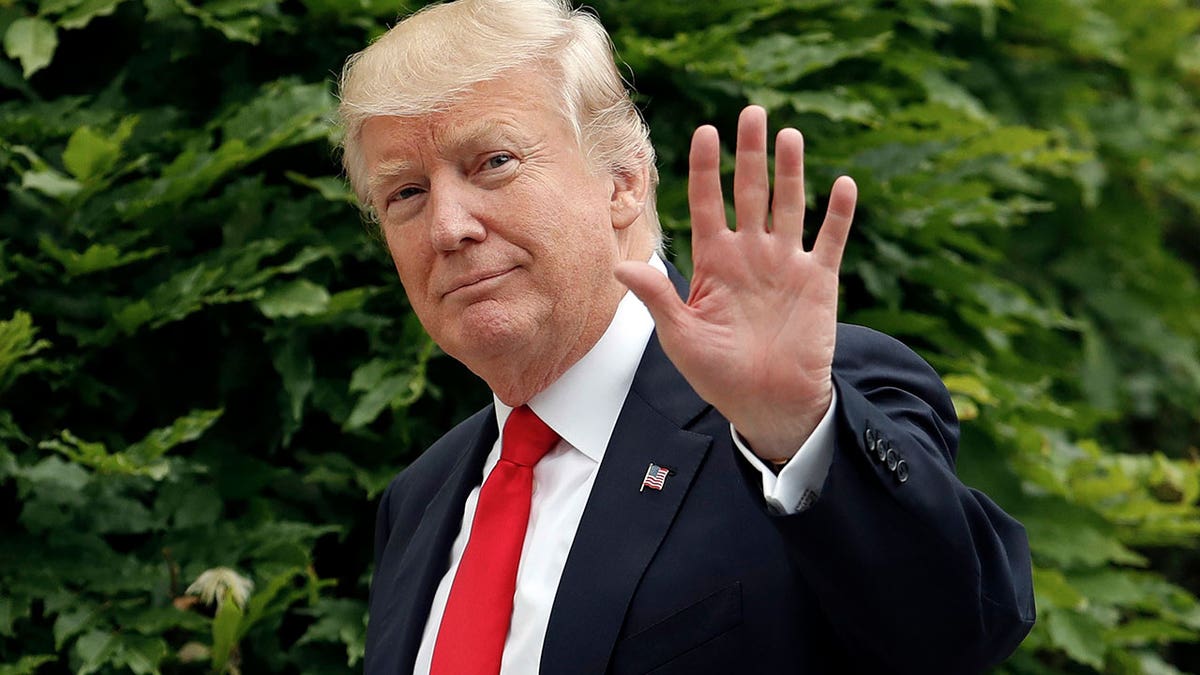 Though President Donald Trump is reportedly a picky eater, he's announced that the time has come to branch out of his comfort zone. In a Nov. 2 interview, the president said that he'll start frequenting local Washington, D.C. restaurants, as other presidents have done, amidst criticisms that he only dines out at Trump International Hotel.
Further, POTUS cited 1600 Pennsylvania Avenue as the home of his favorite dining establishment in the District, according to Washington Examiner.
DC BAR OFFERING 'MOSCOW MUELLER' COCKTAIL SPECIALS FOR INDICTMENTS
"I'll tell you, my favorite restaurant ... rather than insulting anyone, I will say: I love the food in the White House. The White House is the greatest restaurant ... It's the most beautiful," he said on "The Larry O'Connor Show", according to the outlet.
"They do such a beautiful job," he added. "This is such a beautiful, incredible place. I love it ... Special people, they've worked here for many, many years. Special people and the food is very, very good."
PRO-TRUMP ARIZONA RESTAURANT WILL REOPEN AFTER CLOSING OVER FACEBOOK BACKLASH
Nevertheless, POTUS said that he has recently been disparaged for not patronizing restaurants in the area.
"That being said ... in Washington you do have some great restaurants, and I'm going to start going to them," Trump said.
FOLLOW US ON FACEBOOK FOR MORE FOX LIFESTYLE NEWS
"I was accused the other day, well, when I leave the White House, which is seldom, I always go to my hotel on Pennsylvania Avenue, and they say, 'He should go to other places.' And I never thought of it, and I'm going to start doing it," he added.
Well-done steak with a side of ketchup and a Coca-Cola, coming right up, Mr. President.