Pregnant woman's Chick-fil-A cravings captured in maternity photo shoot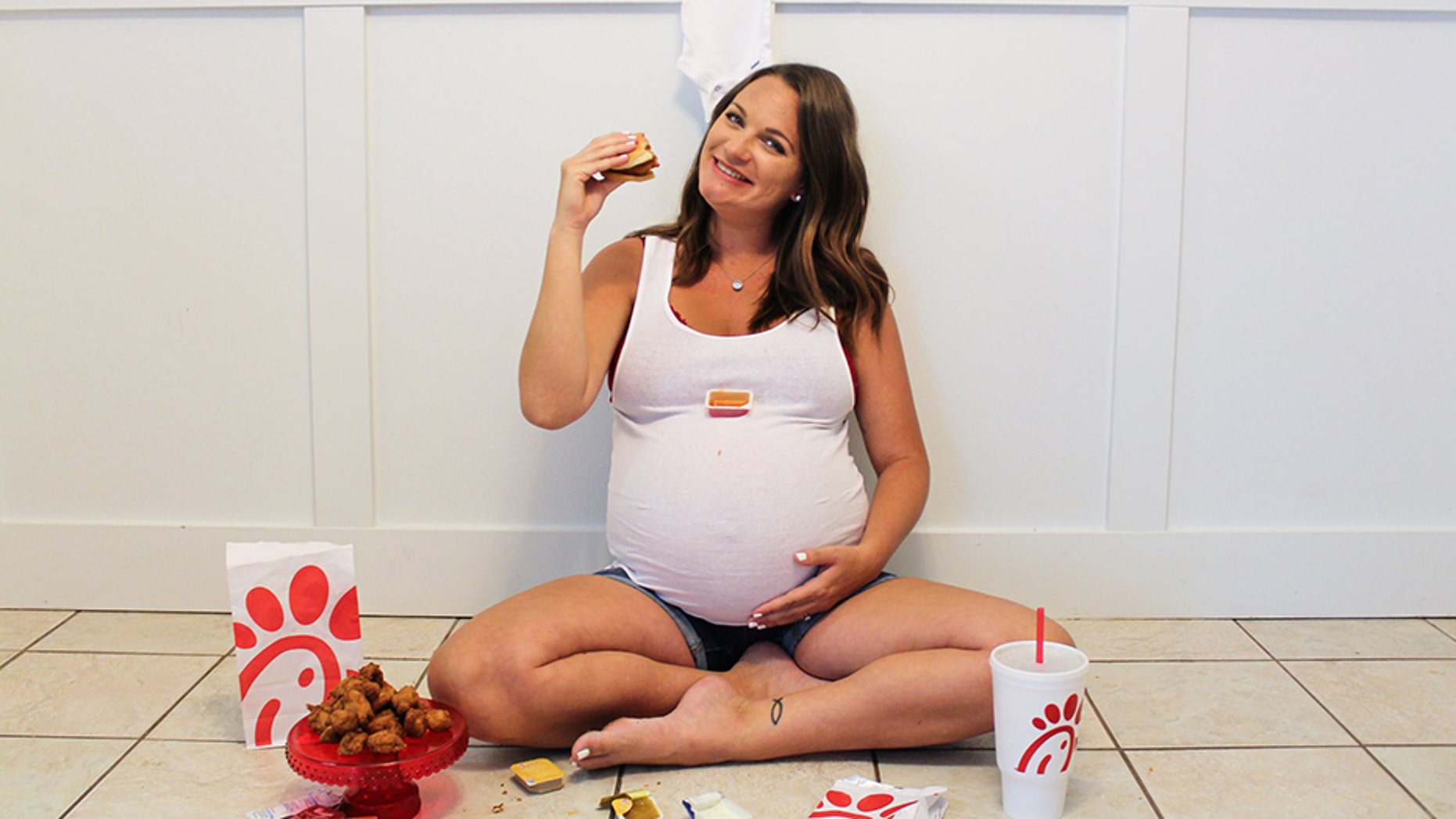 A pregnant Florida woman craved Chick-fil-A so much during her pregnancy that decided to memorialize her love in a series of photos taken by her sister.
Hayley Davis, 25, a photographer for Hay Photography in Florida, told WIS-TV she noticed her pregnant sister Bre Bradford, 28, was constantly craving the fast food joint's fare.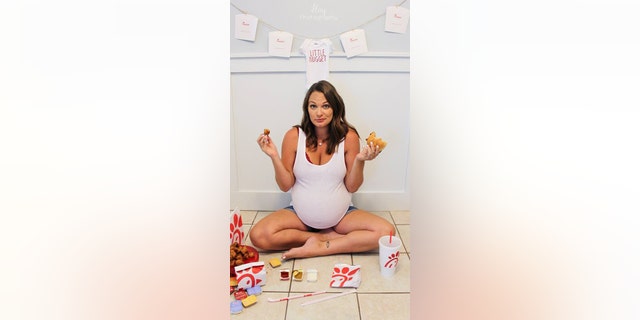 "Since she craved Chick-fil-A a lot, we decided to do a lifestyle Chick-fil-A photo shoot," Davis told the news site on Wednesday. "Between me being a photographer and my sister being super crafty, we had to make this photo shoot happen."
TEENS HEAD TO TACO BELL FOR PROM PHOTO SHOOT
The sister duo staged a photo shoot complete with Chick-fil-A's chicken sandwich, nuggets and variety of its signature sauces.
"All we had to do was get some amazing Chick-fil-A and create a little setup in her dining room and then, of course, we ate all the food after," Davis said.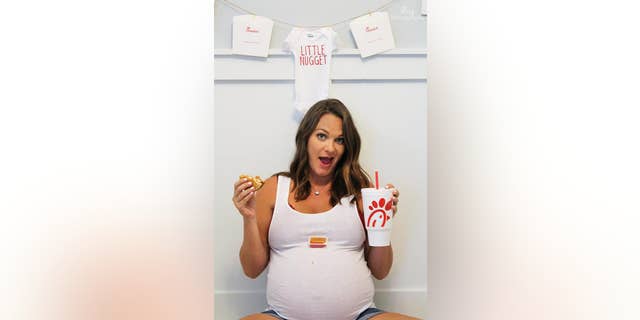 The photographer posted the photos of her sister on the Hay Photography Facebook page on Friday, where they received more than 3,500 reactions and 8,500 shares as of Wednesday.
"When you're 9 months pregnant and Chick-fil-A is life!" Davis captioned the photos of her sister.
She wrote in another post, "When your love for Chick-fil-A is real!"
MCDONALD'S RELEASING COKE CAN DECORATED LIKE HAMBURGER
Bradford, who is pregnant with her second son and due on May 22, even had a cute onesie with the words "Little Nugget" emblazoned on it. In one picture, her baby bump served as a handy "tabletop" for her dipping sauce.
Several Facebook users commented on Davis' post, saying they loved the idea of the "Chick-fil-A photo shoot" and hoped to replicate the idea.
"This will absolutely be me. I mean what else is a pregnant belly good for other than putting dipping sauces on it??" one woman wrote.
"This is the kind of announcement I'm going to need when I have another child," another woman said.
Still another added, "This woman is going to be a great mom! Multitasking already — eating while knocking out her maternity pics. Respect"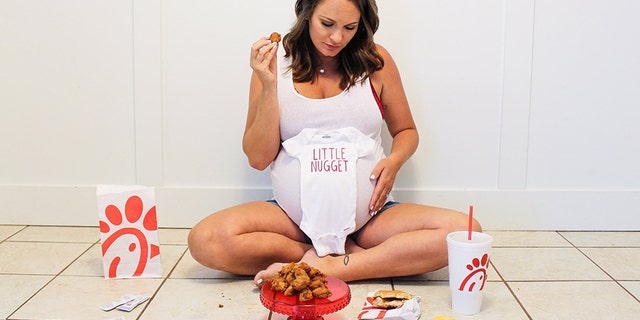 FOLLOW US ON FACEBOOK FOR MORE FOX LIFESTYLE NEWS
"Best idea I've seen yet," one commenter wrote.