Pope Francis gave out free ice cream in Rome for Saint George's Day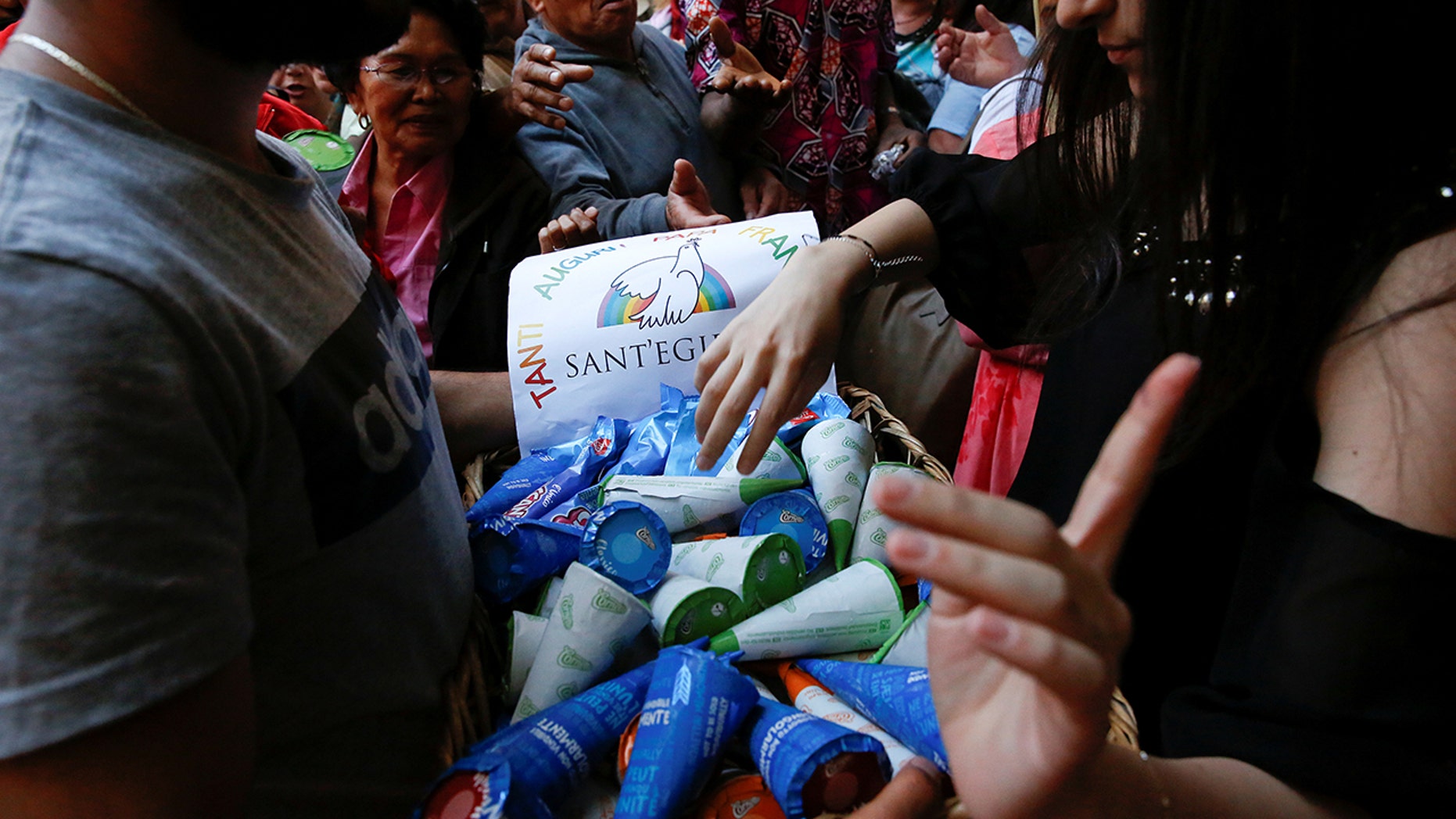 Pope Francis turned ice cream man on Monday when he honored his namesake St. George's Day with a sweet treat for Rome's needy citizens.
POPE FRANCIS PRAISES 'VERY GOOD BOURBON' GIFTED TO HIM BY PRIEST
Pope Francis, born Jorge Mario Bergoglio, paid for 3,000 ice creams to be handed out to "the most needy and homeless of Rome," a statement from the Vatican said.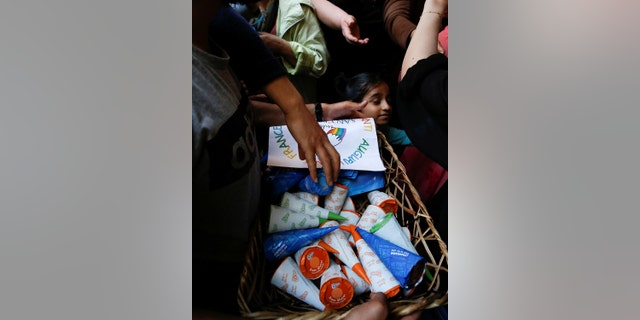 The Office of Papal Charities handed out the desserts in Pope Francis' name to homeless shelters, soup kitchens and other facilities that service needy residents of Rome – most of which are run by Catholic charities.
Turns out the Pope could not have picked a better day for the charitable day as temperatures in Rome were unseasonably warm yesterday.
FOLLOW US ON FACEBOOK FOR MORE FOX LIFESTYLE NEWS
The pontiff did not personally hand out the ice cream, but charity workers were photographed giving out wrapped ice cream cones, ice cream bars and packaged cups of vanilla and chocolate gelato, along with the usual hot meals served at the shelters.