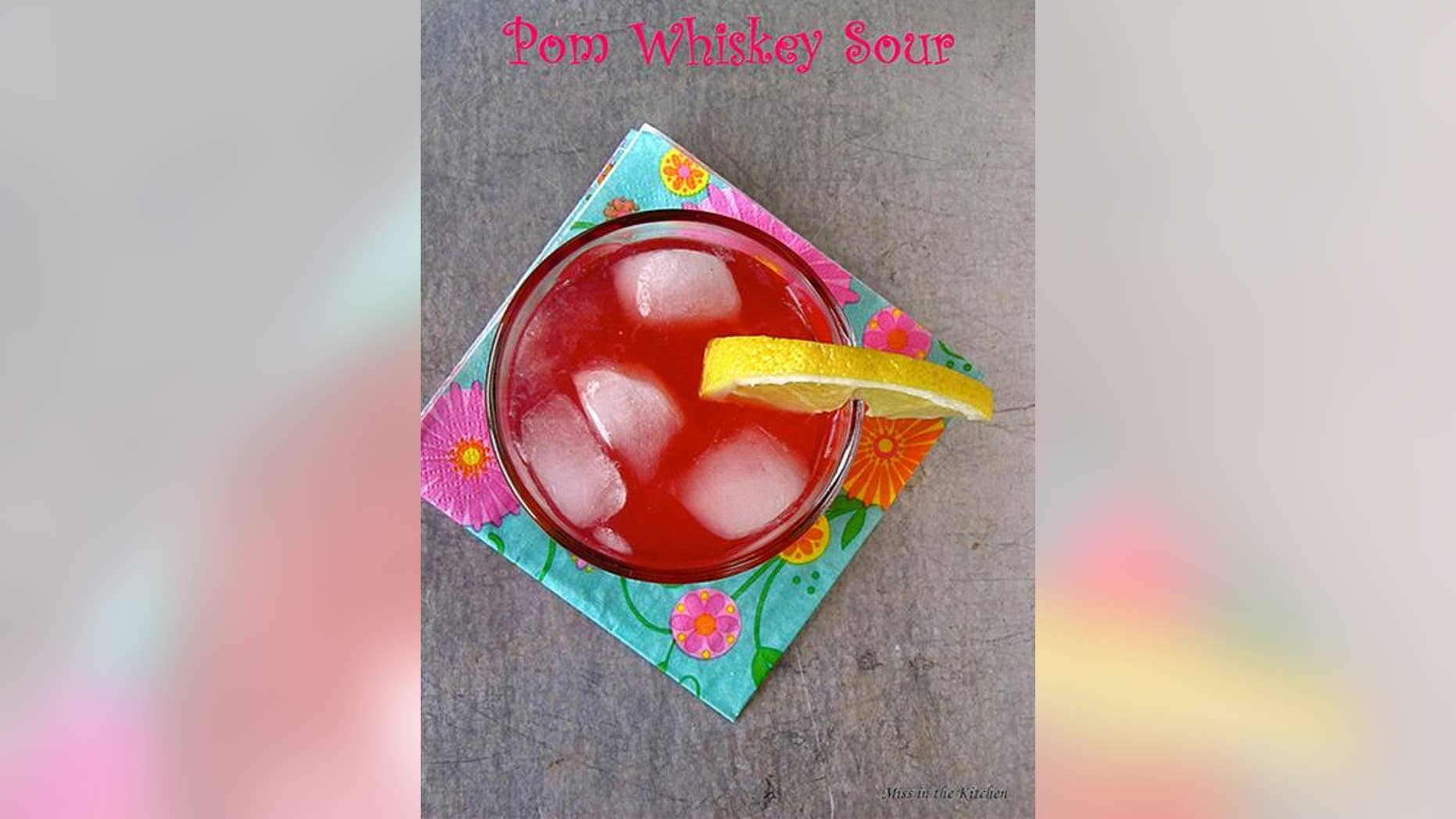 The POM Whiskey Sour has the same tart-sweet combination that I love in margaritas.  It was super simple to make, which is good because I tend to shy away from cocktails that have 12 steps or require simple syrups or 15 ingredients.  Simple cocktails are the best for parties and celebrations, freeing you up to spend the time with your guests.
Cook Time:
Prep Time:
Total Time:5 min
Servings: 2
Ingredients:
Ice
1 Whole lemon, plus additional slices for garnish
2 teaspoon sugar
2 tablespoon POM pomegranate juice
2 Shots Scotch whiskey
12 ounce Sprite or club soda
Preparation:
Add ice cubes to two old fashioned glasses.
Cut lemon and half, juice each half and pour into glasses.
Add 1 teaspoon sugar, 1 tablespoon POM juice, and one shot of Scotch to each glass. Top with Sprite or club soda, stirring well.
Garnish with lemon slices. Enjoy!