Police searching for man who dressed as delivery truck driver, stole pallets of beer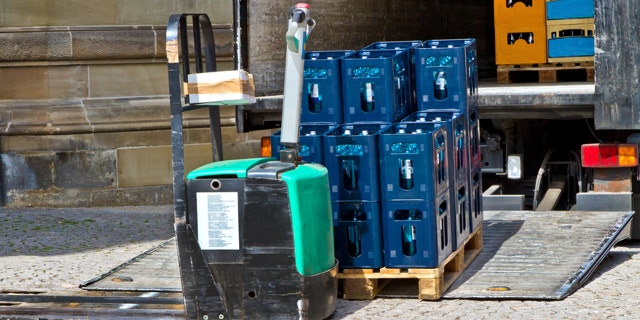 NEWYou can now listen to Fox News articles!
How far would you go to get a case of your favorite beer?
One man in Alabama allegedly spared no expense to pull of a series of well orchestrated heists in at stores throughout the state.
Authorities in Millbrook, Ala. are searching for a man they say has been posing as a delivery driver to steal cases of beer and soda from grocery stores.
According to AL.com, the suspect, Darrius Williams, is currently wanted on four counts of theft of property. Store owners in Millbrook and Prattville, Ala. have reported that Williams likely stole multiple cases of beer and other beverages from their warehouses.
According to police and other witnesses, the scam is pretty simple. Williams, wearing a convincing delivery-man style uniform, enters supermarkets with a large, industrial cart, stacks it with cases of beverages, and then just walks out looking like a regular delivery man.
A surveillance video posted earlier this month purportedly shows Williams wheeling a pallet filled with stolen beverage cases out of a grocery store in broad daylight.
Central Alabama Crime Stoppers is asking anyone with information on Williams' scam or his whereabouts to contact the local unit at 334-215-STOP. A cash reward may be available.
And you could use that to spend on beer.