Police catch McDonald's pranksters who ran nude through restaurant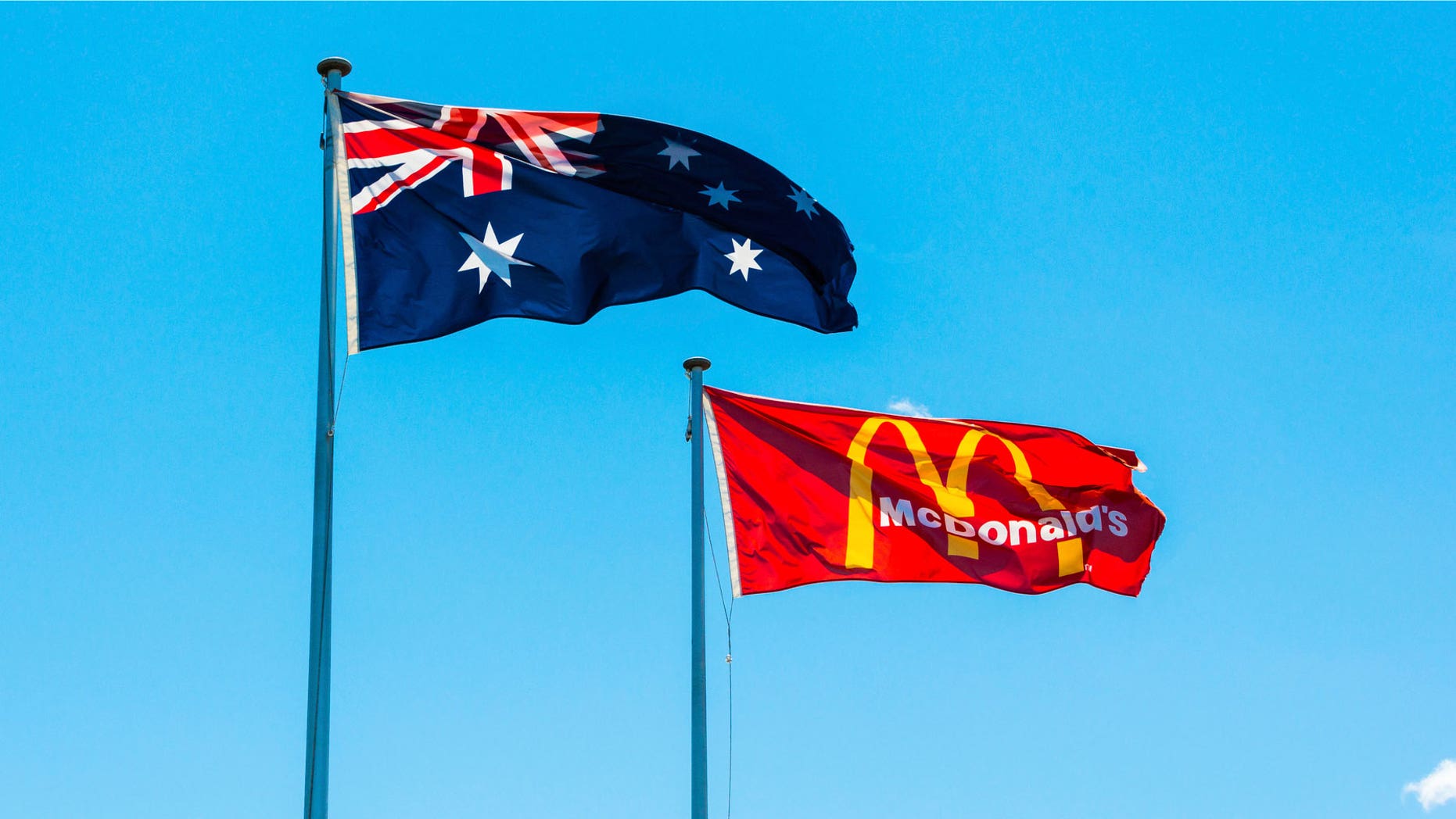 A group of pranksters who marched through a McDonald's with their McNuggets on full display have been tracked down by police in Australia.
The five men streaked through a McDonald's in Newcastle, New South Wales, on Nov. 10, allegedly as part of a dare, The Sydney Morning Herald reported. CCTV footage shows them entering at around 6:40 p.m., and parading through the restaurant single-file before leaving.
BURGER KING MANAGER FILMED SCREAMING AT CUSTOMER FOR TAKING TOO LONG
The men also can be seen completely naked, save for a few socks and shoes, although some of them were a little more brazen than others: Police say at least two of the streakers were holding "objects covering their modesty."
Police, however, insist that the prank was no laughing matter. According to the Newcastle City crime manager, families and children were dining inside the restaurant during the "offensive" incident. In CCTV footage, a small child can even be seen near the entrance of the restaurant, just before the men begin their nude revue.
It's unclear if the men were formally charged with any crimes, but police say the men are due back at the headquarters "at a later stage."
THE ONE MCDONALD'S ITEM YOU SHOULD NEVER ORDER, ACCORDING TO AN EX-EMPLOYEE
Newcastle City police originally released images from the streaking incident earlier this month, asking for assistance in identifying the men. They later thanked both the public and the media for their help.