Pizza shop offers pot-infused pizza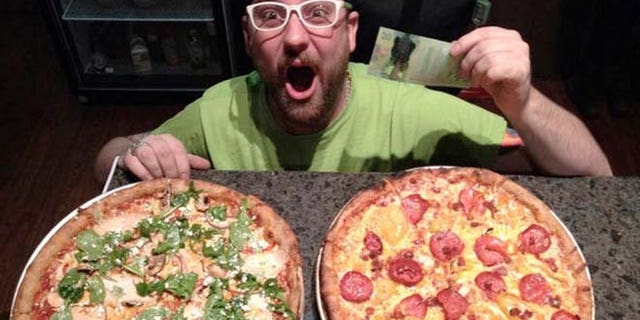 Tired of pepperoni on your pizza? Here's a pie that can take you to new heights.
At Vancouver's Mega iLL restaurant, for an extra $10 you can order pot on your pizza --that is, as long as you're 18 and have a medical marijuana card.
Owners Rocky Tolfree and Mark Klokeid --both cancer survivors who used medical marijuana during their treatment – told CBC News that they got the idea for the pot pizza during a trip to Cambodia's Happy Pizza, where they serve up the dish.
They decided to experiment with adding the psychoactive ingredient--THC-- to its pies. They either drizzle a THC-infused olive oil on the pie or take ground marijuana and sprinkle it directly on the pizza before baking.
"Basically we infuse it through an oil extraction process, where we drizzle the oil onto the pizza and it medicates you when you eat it," employee Anthony Risling told CBC News. "It's a little different effect from smoking it. It takes maybe about a half hour for it to activate."
The cafe is a "pot friendly" establishment where patrons are encouraged to BYOC ("Bring Your Own Cannabis") and can smoke vaporizers provided for free by the cafe.
Mega ILL, which opened in December and makes its pies using organic and local ingredients, may not be making its pot-infused pies for long.
New medical marijuana regulations that went into effect Tuesday could make it illegal for the pizzeria to keep making pies with pot in them.