Pizza Hut reading minds to take your pizza order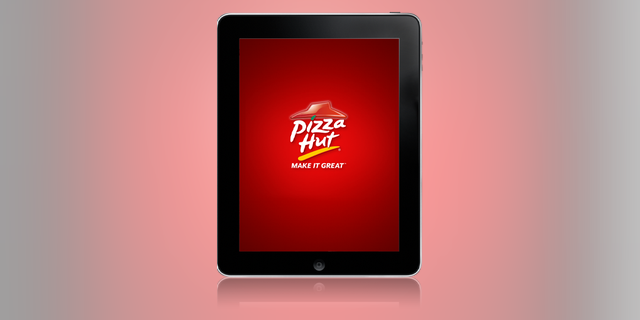 Pizza Hut U.K. is testing a new technology that lets users place an order without talking, typing or even swiping—all you need to do is look at what you want.
In October, the pizza chain began testing "the world's first subconscious menu" with a retina tracking devise, reports the Washington Post. The eye-tracking tablet measures the user's eye gaze while the customer scrolls through the menu of 20 toppings—which can yield over 4,800 combinations—and assembles the final pizza based on which items held their gaze the longest.
"Finally the indecisive orderer and the prolonged menu peruser can cut time and always get it right so that the focus of dining can be on the most important part - the enjoyment of eating!" a spokesperson for Pizza Hut told the Post in a statement.
The menu was designed by Tobii Technology, a Swedish firm that specializes in eye-tracking technology. The project reportedly took six months of retina-scanning development and "psychological research" before the pilot was released.
Pizza Hut has recently undergone a big image and menu revamp, offering customers trendy and slightly strange pizza combinations. The chain also plans to expand into the digital market as an estimated 40 percent of all the chain's orders are made online.
"Our goal is to not only catch the competition on the digital front, but to surpass it in 2015," David C. Novak, CEO of Yum! Brands which owns Taco Bell, KFC and Pizza Hut said earlier this year.
Rival Domino's has said that that customers spend more, with more repeat business, when they can place orders online, according to the Post. Plus the margin for human error is lessened.
While tablets make it easier for diners to impulsively order—and come up with previously unheard of combinations—analysts are not predicting the end of traditional paper or plastic menus any time soon.
Depending on how the menu fares in the U.K., pizza lovers in the U.S. may soon be able to order their pies telepathically.