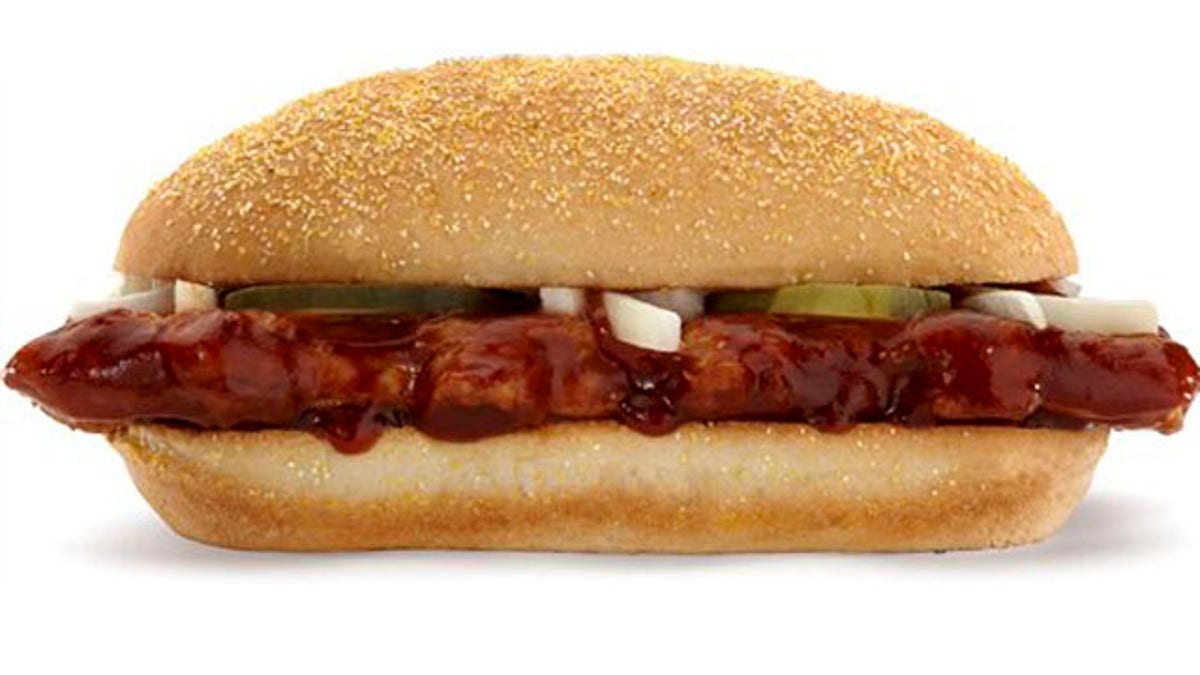 Just in time for the return of the beloved McRib sandwich --a stealth food shot straight from the freezer.
A Redditor user says a McDonald's employee friend supplied him with what he contends is a photo of "raw McRib meat."
The image, which was reportedly taken from a Canadian McDonald's, shows a hand holding up a light-pink slab of frozen meat shaped like a rack of ribs.
To the amazement of many, the cult favorite sandwich that boasts of some 70 ingredients didn't look anything like the same sandwich usually slathered in tangy barbecue sauce and topped with slivered onions and sliced pickles on a hoagie-style bun. Shocking--we know!
Needless to say, it's become a viral sensation.
We can't show you what it looks like here, but check it out.