Philadelphia and New England breweries up ante, bet beers and masks
The Super Bowl is this weekend, pitting five-time champions New England Patriots against two-time winning underdogs Philadelphia Eagles.
Since the news that these two teams were the ones heading to the Super Bowl, Boston and Philadelphia have been ratcheting up the competition – restaurants stopped serving foods associated with of the other team's city (think Boston cream pie, Philadelphia cheesesteaks), bars stopped serving the other city's beers. One Philadelphia doughnut restaurant swapped out its Boston cream pie doughnut for a Creamed Boston doughnut instead.
SUPER BOWL SPITE: BOSTON AND PHILADELPHIA BANNING EACH OTHER'S SIGNATURE FOODS AHEAD OF THE BIG GAME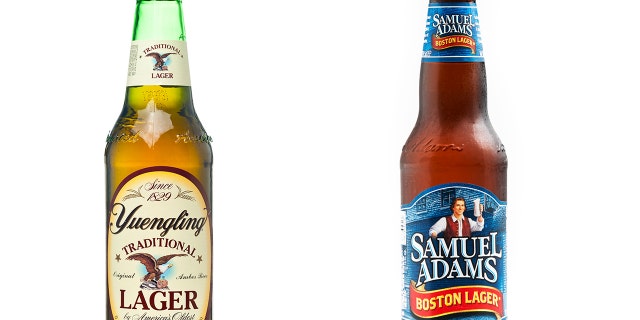 Now the city's iconic breweries are getting in on the competitive action.
Massachusetts' Sam Adams Brewery and Jack's Abby Brewing have agreed on a friendly – albeit embarrassing – wager with Philadelphia mainstays Victory Brewing Company and Yuengling.
For the bet, the big four agreed that the losing brewery will have to wear the opposing team's jerseys and colors, as well as wear masks representative of the winning team, Food & Wine reported.
FOLLOW US ON FACEBOOK FOR MORE FOX LIFESTYLE NEWS
Meaning, if the Patriots win, the Philly bars will have to wear goat masks – riffing off of quarterback Tom Brady's GOAT (greatest of all time) status. Whereas, if the Eagles win, the Massachusetts rivals will have to wear dog masks, a play on the team's underdog status.
While the wager seems to be aimed at humiliating the other team, there is some philanthropic merit to the bet. Each bar will be collecting donations at their taprooms for an important cause – Sam Adams and Jack's Abby will be collecting for the preservation of the bald eagle, while Victory and Yuengling will be taking donations to preserve Boston's historic Freedom Trail, Food & Wine reports.