Paris opens first nude restaurant for 'au naturel' diners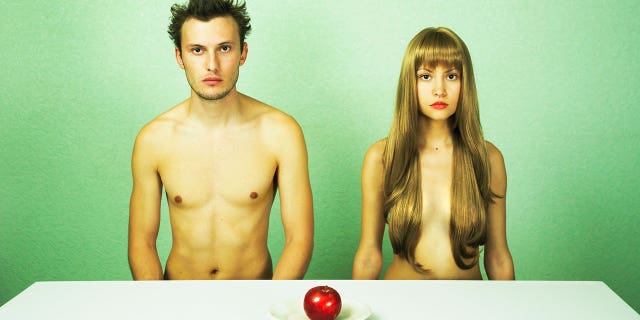 Paris has finally opened a restaurant for diners who prefer to consume their food in the nude, unlike the rest of us who prefer to do the same thing in the privacy of our own homes.
O'naturel — the city's very first nudist restaurant — opened on Nov. 2 in the city's 12th arrondissement, though it's located on an unassuming block away from the neighborhood's trendy restaurants, reports Lonely Planet.
POPULAR PARIS PARK ALLOWS NUDISTS TO FROLIC IN SPECIAL SECTION
Guests at the 40-seat eatery will reportedly be instructed to disrobe in a coat-check room (or more accurately, an everything-check room) before being brought to their tables. There, they'll dine on fine French fare including duck foie gras and escargot.
The waiters and kitchen staff, meanwhile, will reportedly keep their clothes on for hygienic reasons.
Diners need not be concerned about curious gawkers out on the sidewalk, either. According to Le Parisien, a heavy curtain will obscure the restaurant's large street-level windows entirely, and a second set of curtains will prevent people from sneaking a peek into the dining room should someone opens the restaurant's front door in view of Parisian passersby.
BEAUTY PAGEANT CONTESTANTS WEAR 'BEEF-KINIS' TO PROTEST SEXUAL HARASSMENT
O'naturel's first diners were reportedly quite satisfied with their experience, too. The restaurant's managers had reserved the first night solely for members of the Association des Naturistes de Paris (Paris Nudist Association) who were "very happy with the result."
A neighbor also told Le Parisien that the block has no qualms with O'naturel, because everyone knows it's just a restaurant, and not a sex shop or anything like that.
"When we learned what was going to be here, obviously it made us laugh," he said, per a translation of Le Parisien. "Especially since there is a nursery next door."
FOLLOW US ON FACEBOOK FOR MORE FOX LIFESTYLE NEWS
The debut of O'naturel follows the opening of similar nudist-friendly restaurants in London and Tokyo, as well as a clothing-optional pop-up restaurant in Melbourne, Australia, according to Mashable. O'naturel also opened in the same arrondissement as the Bois de Vincennes park, which recently unveiled a special section for nudists to frolic freely.