Oreos to feature Mickey Mouse designs in limited-edition product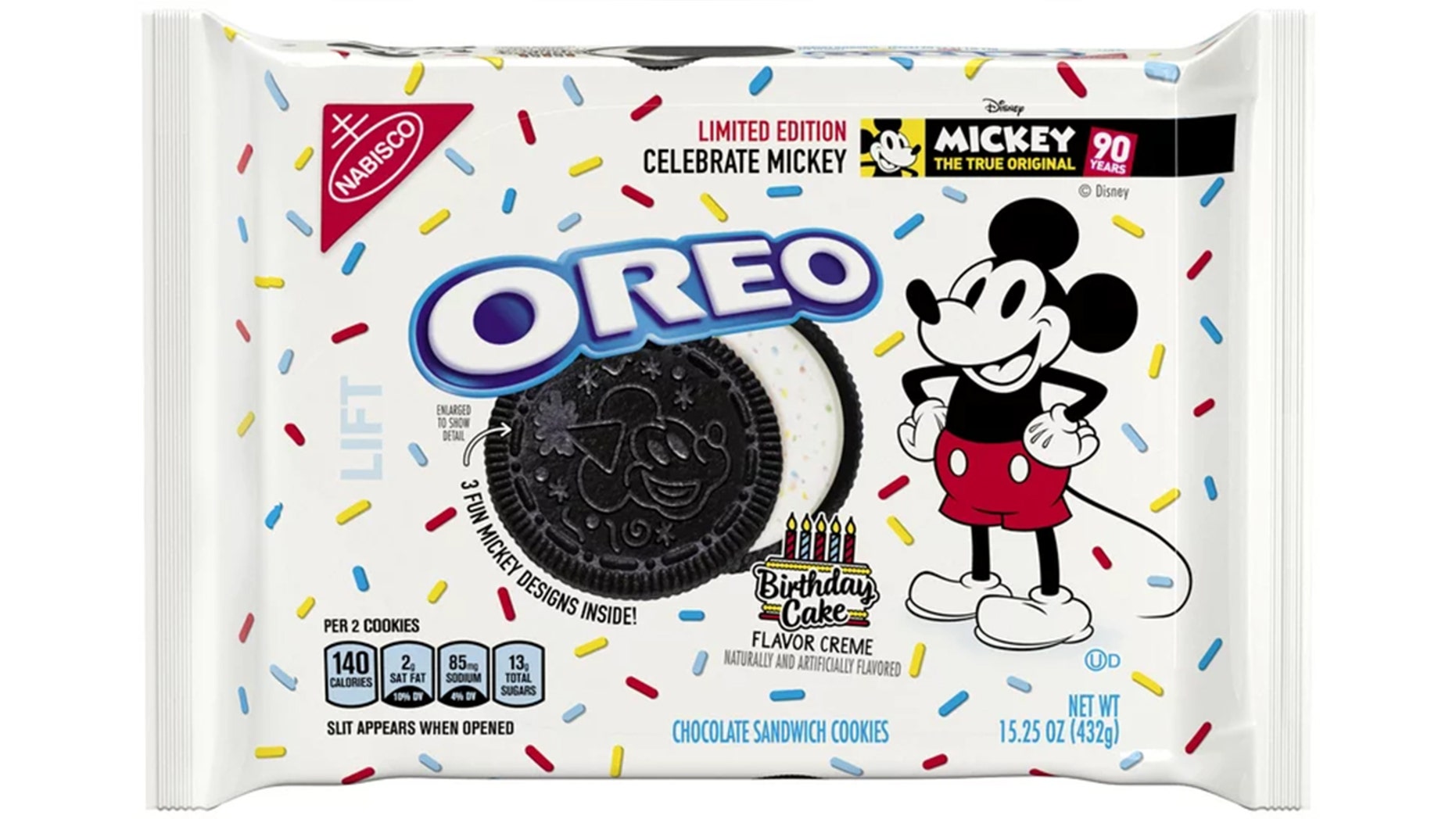 Cookie lovers are in for a sweet treat.
Mickey Mouse is being featured on Oreo cookies set to come out Sept. 24, People reports.
The treats — which commemorate 90 years of the cartoon character — feature various designs connected to the Disney icon.
"3 fun designs inside!" the exterior of the Oreo box says, promising a "birthday cake flavor creme."
One type of cookie shows the smiling mouse in a party hat. Another features a blasting party horn, while the third is emblazoned with the number 90.
CRACKER BARREL ADDING BONE-IN FRIED CHICKEN TO MENU
The cookies won't be around forever, though: They're only here "while supplies last," acording to a news release.
Mickey made his first appearance in "Steamboat Willie," which came out in 1928.
Oreo and Mondelez International, which counts the cookies as one of its brands, did not immediately return Fox News' request for comment on Thursday.