Oprah's 'Favorite Things' include $180 tin of gourmet popcorn, doggie DNA testing kit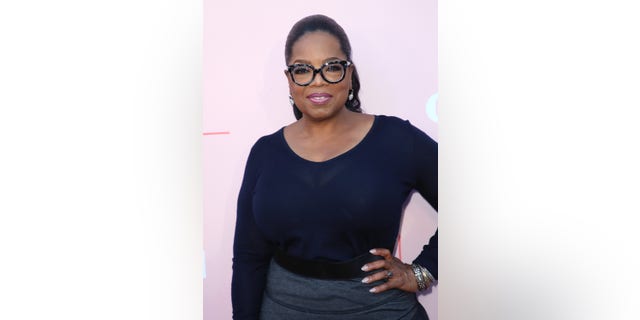 Let it never be said that Oprah Winfrey has average taste in popcorn.
Oprah has released her annual "Favorite Things" list ahead of the holidays, and among such items as a doggie DNA test that can determine the genetic ancestry of your pup and a TV that blends into the wall like a chameleon, she included a whole host of tasty gifts any foodie would gladly accept from an extra-generous relative.
ELECTION CAKE: WHAT IS IT, AND HOW COME IT'S NOT A THING ANYMORE?
Among the most decadent is a 6.5-gallon tin of Popinsanity popcorn, featuring three flavors (sweet and salty; cookies and cream; and caramel chocolate drizzle) and costing $179.95.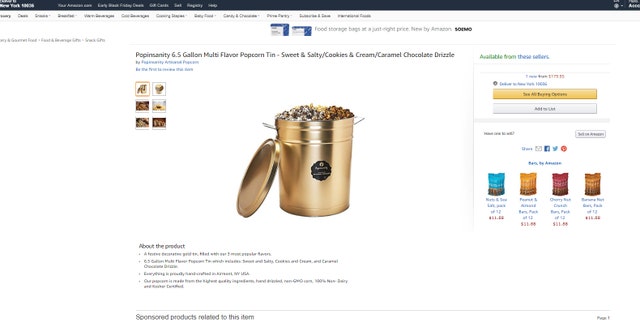 Not your thing? Other items include a sampler of artisanal preserves (twenty 2-ounce jars for $159) and yet another tin of snacks — this one truffle-flavored, and imported from Spain — for $79.
In fact, truffle-flavored foods seem to be a theme this year, as Oprah has also included a 6-ounce bottle of truffle hot sauce ($17.98), a burger-making kit featuring six 8-ounce patties and truffle-flavored ketchup and mustard ($62), four 8-ounce serving of truffle mac and cheese with lobster ($62.25), and a truffle "Pasta Night" kit (currently unavailable).
MILLER LITE RELEASES 'UGLY' SWEATER FOR 2018 HOLIDAY SEASON
There are also kitchen tools galore, including Black + Decker hand mixers ($23.99) and a lasagna pan "trio" that allows at-home chefs to make three different varieties at once.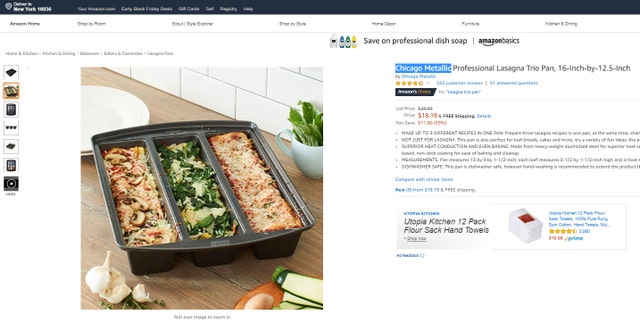 "When you have a family of varying appetites, these will come in handy. All three pan sections are lasagna-noodle size — great for that gang of vegetarian, gluten-free, and carnivorous eaters," Oprah said of the lasagna pan, which she may or may not be stuffing with truffle-flavored meats and cheeses this holiday season.
FOLLOW US ON FACEBOOK FOR MORE FOX LIFESTYLE NEWS
All of these items, and many more, are currently available as part of Oprah's Favorite Things shop on Amazon. It's worth noting, however, that Oprah doesn't curate the list by herself. According to a 2017 article from the Associated Press, O's editor-at-large, Gayle King, and the magazine's creative director, Adam Glassman, compile the bulk of Oprah's "things" throughout the year, and she later picks her favorites for the list.