Oprah gives Starbucks' tea push a shot of celebrity with 'Oprah Chai'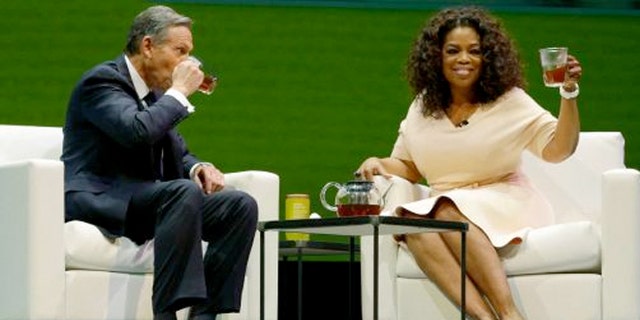 NEW YORK – Starbucks' annual meeting seemed like an episode of "The Oprah Winfrey Show" Wednesday.
The celebrity talk show host appeared on stage to announce the chai tea drink she created.
The Seattle-based coffee company says the Oprah Chai will be available starting April 29 at its cafes and the chain of Teavana stores it recently bought. Teavana had about 300 locations, mostly in shopping malls, when Starbucks purchased it.
With competition growing in the coffee market, Starbucks is looking to tea as a new area for growth. CEO Howard Schultz has noted he wants to make tea as popular as he's helped make coffee in the U.S.
Proceeds from the sales of the Oprah Chai will go toward charities that help youth education.