NYC hotel to offer $1,000 bagel smeared with truffle cream cheese and Riesling jelly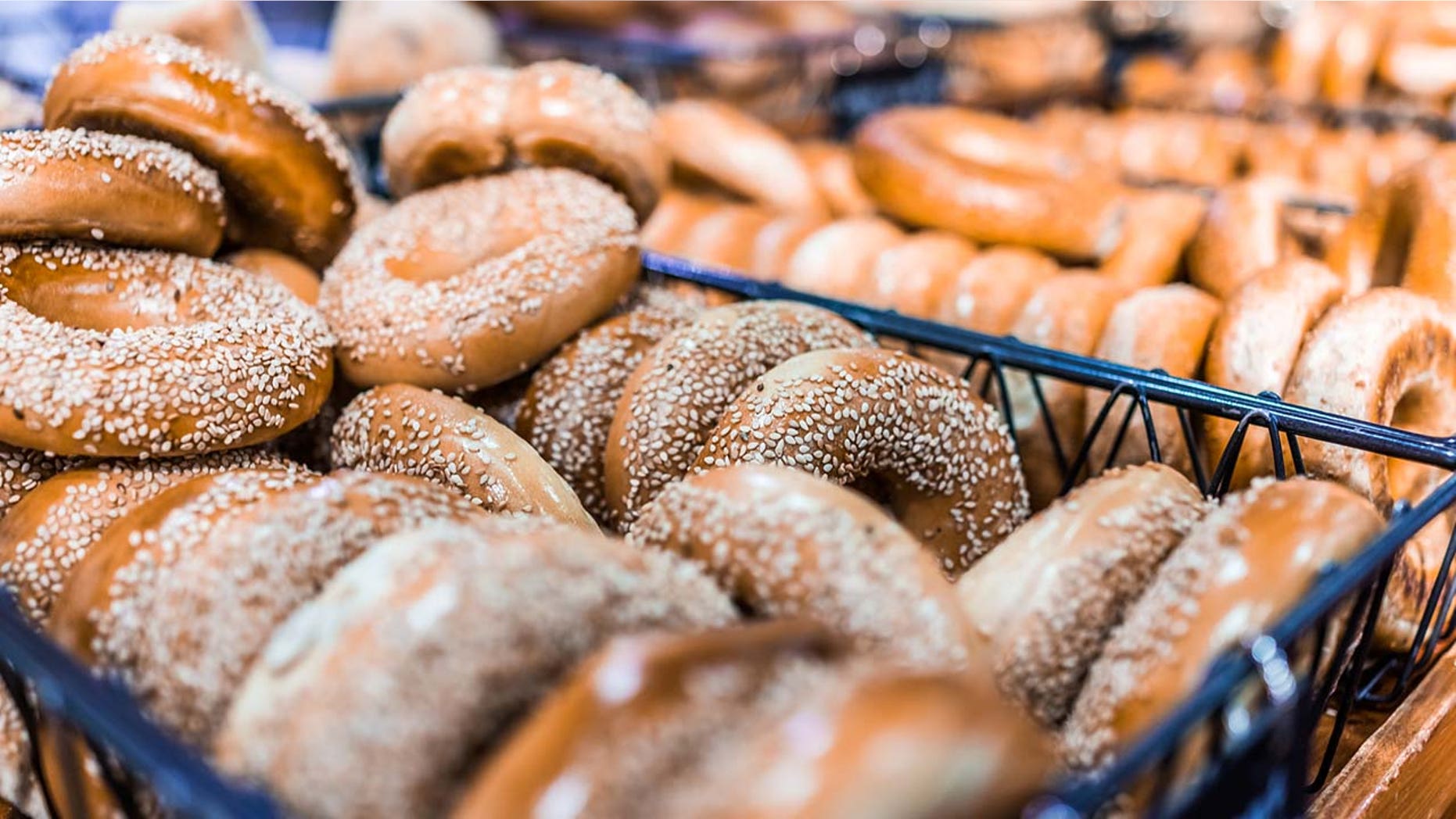 Talk about expensive tastes.
The Westin New York hotel in Times Square will soon be offering a $1,000 bagel smeared with over-the-top spreads and edible gold, according to the Associated Press.
The bagel itself will be provided by a company called New York Bagels, reports WNBC-TV, and each will come topped with Alba white truffle-infused cream cheese and goji berry-infused Riesling jelly. For an extra lavish touch, the bagels will also be sprinkled with edible gold leaf.
FIREBALL WHISKEY BAGELS ARE THINGS THAT EXIST
The white truffle cream cheese, however, might actually be the star of the show. According to the hotel, white truffle is the second most expensive food in the world after caviar, largely because the truffles are grown in a specific region of Italy, and only trained dogs and pigs can locate them, WNBC reports.
Oddly enough, this is actually the second time the hotel has made this $1,000 bagel available. According to a spokesperson for the Westin, the first appearance of this bagel, in 2007, was so popular that "requests for this over-the-top bagel have come in yearly without fail."
This year's bagel, too, is more than an expensive treat — 100 percent of the proceeds generated from the sale of the breakfast item will go New York City's Holy Apostle Soup Kitchen, the AP reports.
FOLLOW US ON FACEBOOK FOR MORE FOX LIFESTYLE NEWS
The Westin will be offering its $1,000 bagel between Nov. 1 and Dec. 15.
The Associated Press contributed to this report.