Nicolas Cage becomes the face for Japanese junk food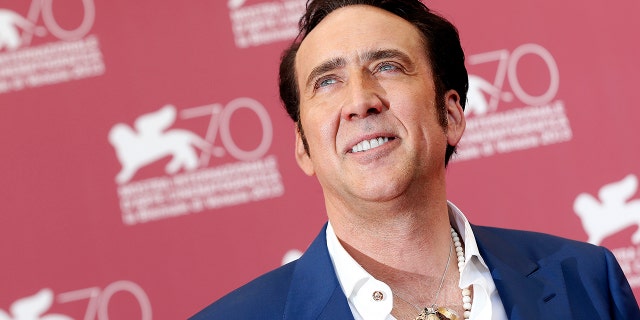 Nicolas Cage has become the new face of a Japanese snack food without even realizing it.
The "Face Off" star's face is being plastered all over a popular Asian treat called Umaibo to promote his movie, "My Target, Bin Laden."
PLAYBOY MANSION CHEF SAID HUGH HEFNER LIKED SIMPLE YET 'WILD' MEALS
However, despite reports that the actor was endorsing the product's clever packaging, it turns out he was completely unaware.
"Nicolas Cage is in no way engaged with an endorsement for the Japanese snack food brand Riska as recently reported in the news media. Mr. Cage had no prior knowledge that the product was being created, nor did he grant permission to use his likeness in this way," according to a press release, per Munchies.
Umaibo is an inespensive cylindrical stick of puffed corn that comes in sweet, salty and spicy flavors and costs about 10 yen ($0.09).
Typically the food packaging has cartoon characters smiling with giant mouths, but for the promotion of Cage's upcoming flick, his smiling and bespectacled face will be used instead.
The cheap Japanese snack staple won't be sold in stores, however. Only those who purchase advance tickets to "My Target, Bin Laden," on sale October 13 at participating theatres around Japan, will receive a limited edition Nicolastick.
The film – which was released November 2016 in the United States with the title "Army of One" – hits Japanese theaters later in October.
FOLLOW US ON FACEBOOK FOR MORE FOX LIFESTYLE NEWS
Riska will not be creating a flavor to go along with the promotion. Instead, the Nicolastick will be a repackaging of their corn-chowder flavor.
This isn't the actor's first foray into Japanese marketing. In the early 2000s, Cage did a series of commercials for Sankyo pachinko pinball machines that aired only in Japan.