New York City's newest pizza was blessed by the Pope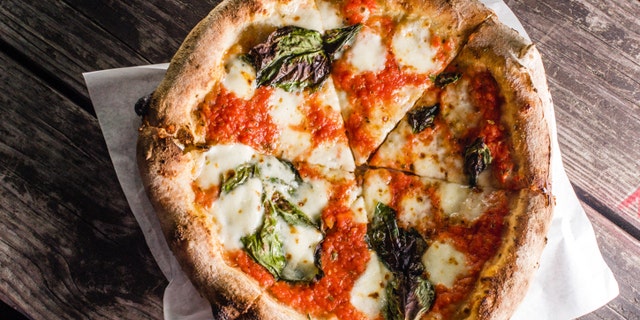 NEWYou can now listen to Fox News articles!
In Italy, celebrity chef Gino Sorbillo's pizza has been blessed by the pope and gobbled up by Mayor de Blasio.
In fact, after Sorbillo refused to pay the mob's so-called "pizzo" tax, one of his pizzerias was even burned down.
Now Sorbillo, an Italian TV personality with pizzerias in Naples and Milan, is bringing his pizza fritta — fried Neapolitan dough — to Little Italy, where he has just opened Zia Esterina, a 1,000 square foot eatery named after one of his father's 20 siblings.
Sorbillo is also opening an 1,800 square foot eat-in pizzeria at 334 Bowery, which is the former home of Forcella Pizza Di Napoli.
FOLLOW US ON FACEBOOK FOR MORE FOX LIFESTYLE NEWS
Sorbillo is one of the latest foreign chefs to open in New York. Side Dish earlier reported that the Turkish "Salt Bae" chef, Nusret Gökçe, who became an internet meme, will be opening an eatery at the CBS Building on West 53rd Street.
What's more, an old school-style underground Italian supper club, The Producers Club, just opened at 145-147 Mulberry St. The 20-seat spot will feature jazz on Mondays and Italian film nights on Tuesdays — from the owners of Capri Ristorante upstairs.