New York City restaurant lets customers catch their own meal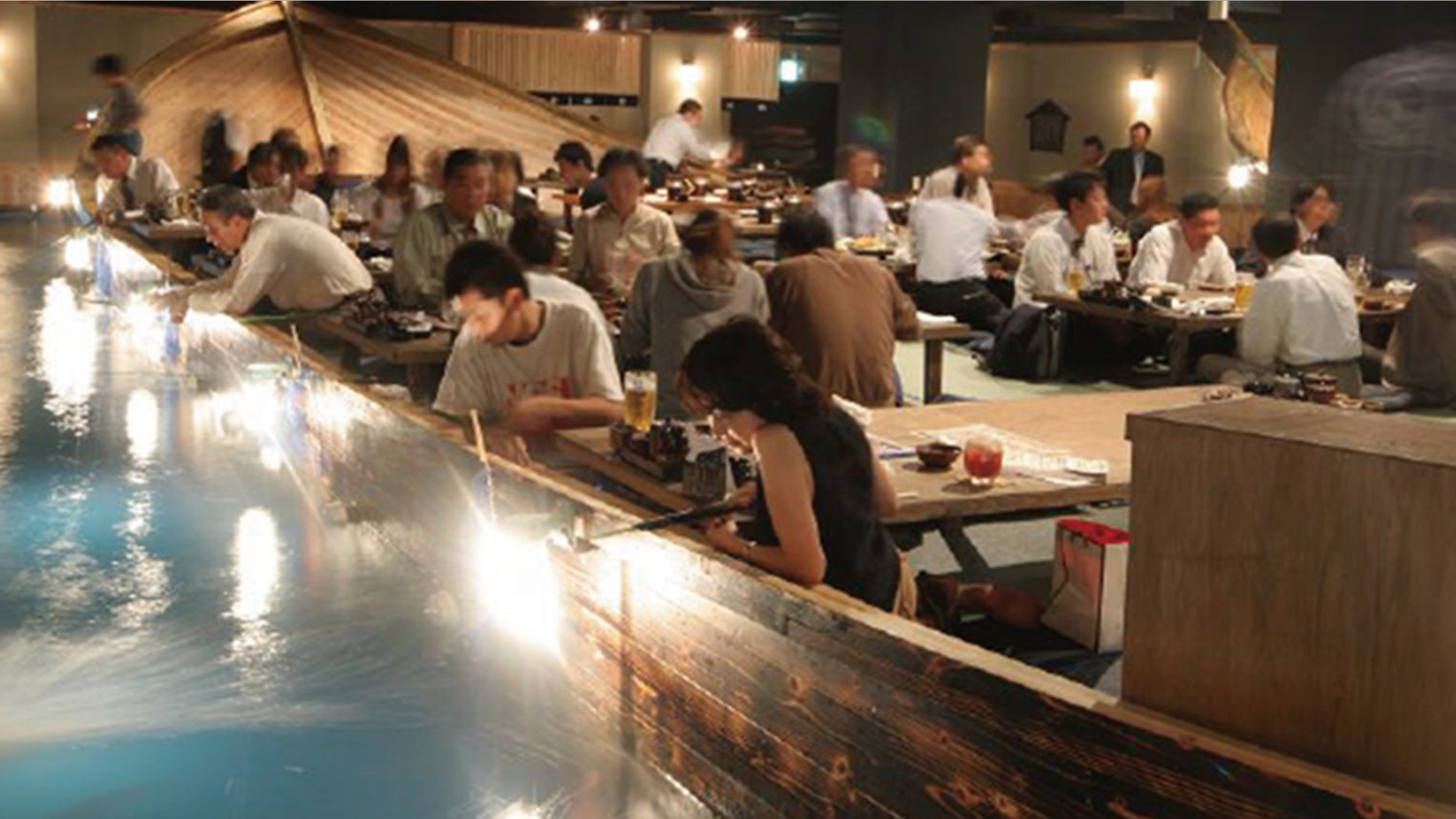 Seems fishy.
A New York City restaurant that lets its customers fish for their own food is set to open later this month in the posh Chelsea neighborhood.
AMAZING UNDERWATER RESTAURANTS AND BARS AROUND THE WORLD
Zauo, a Japanese restaurant with 13 locations throughout Japan, is coming to America and bringing its unique business plan with it. According to the company website, customers can rent a rod – bait is free – and dip into the restaurant's deep water tanks to try and catch one of the three fish varieties.
What's the catch? Depends on what you're in the mood for – the restaurant's tanks are teaming with striped bass, trout and salmon.
WEST VIRGINIA RESTAURANT CREATES BRAILLE MENU FOR BLIND CUSTOMER
For the less familiar fishermen and women, the restaurant has fishing guides who are there to help customers in catching their meals, and celebrate with a large ceremonial drum once a fish has been hooked.
The customers then turn over their fish and choose from a variety of options on how they would like the cooking staff to prepare the meal.
FOLLOW US ON FACEBOOK FOR MORE FOX LIFESTYLE NEWS
Though the restaurant isn't cheap – with trout going for upwards of $38 and others clocking in at $110, The Real Deal reports – there is a discount for those who catch their own fish.
Be warned, though, there is no catch and release policy. Once you catch it, you're expected to eat it.