Navy says Cap'n Crunch is a fraud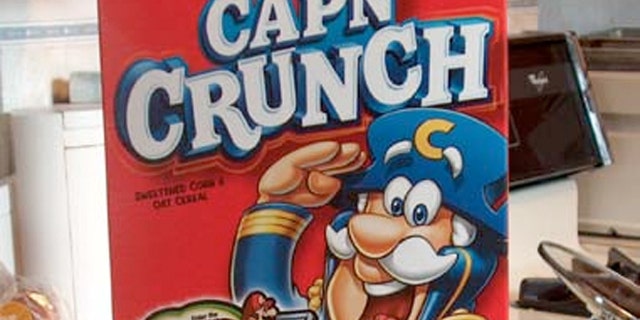 Ahoy! We saw this storm brewing over allegations that Cap'n Crunch's uniform may not be up to code, but now the real U.S. Navy has weighed in.
The food blog FoodBeast earlier this week noted that the Cap'n's three stripes on his cuffs signifies a commander --not a captain, as noted by four stripes. (Just a note, the number of stripes Cap'n Crunch has sported has indeed varied over the years since his incarnation in 1963, going from one to two at times.)
The discovery sent the blogosphere abuzz with all kinds of suppositions, including one from FoodBeast that he's really a French Capitaine de frégate (his full name is Horatio Magellan Crunch, by the way) --whose uniforms only have three yellow stripes but still translates to "Commander" in English. The folks at Consumerist also commented that a commander is still addressed as captain.
So, now what does the Navy say?
Speaking to to Foreign Policy, a Navy spokeswoman said:
"You are correct that Cap'n Crunch appears to be wearing the rank of a U.S. Navy commander," Lt. Cmdr. Sarah Flaherty, U.S. Navy spokeswoman, told Foreign Policy. "Oddly, our personnel records do not show a 'Cap'n Crunch' who currently serves or has served in the Navy."
Is Cap'n Crunch really a fraud?
Well, if you want answers about the French uniform, Foreign Policy points out that that insignia consists of five stripes — three yellow, two white.
While Foreign Policy also speculates that his uniform indicates a frigate captain in the German or Portuguese navies, it's still unclear who exactly he sails for.
Meanwhile, the Cap'n and his crew are downplaying the whole thing on Twitter.