5 most expensive bourbons
Here are the top five bourbons to blow your savings on. Because sometimes, you want to show your mouth you care.
1. Evan Williams 23 Year Old Bourbon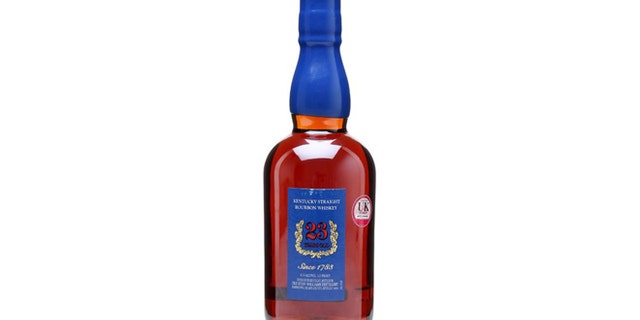 This isn't the Evan Williams you see littering the floor of frat houses, and not just because it'd be too old to be there. No, 750ml of this bourbon will set you back $350, which means the boys will have to rely on Evan Williams Kentucky bourbon until their tuition is paid off (read: never). If they did pool enough of their parents' money together to buy a bottle of Evan Williams 23, they'd also need extra gas money, as the only place you can find a bottle of this dark heaven in a bottle is in the Kentucky distillery itself.
2. A. H. Hirsch Reserve
According to many, A. H. Hirsch Reserve holds the crown for most expensive bourbon on the market. The 16-year old spirit was distilled in Michter's Distillery in Schaefferstown, Pennsylvania, in 1974, then, as is the tradition of many parents, left it in the distillery to mature until bottled in 1990. A. H. Hirsch is a staple in American bourbons - legend has it that the day before Prohibition struck, the line of people waiting outside Michter's Distillery wanting to fill anything that could hold liquid with the last rations of legal whiskey, was two and a half miles long. Those were the good ol' days, though, and no longer can a guy run by the distillery to fill an old soup can up with bourbon before work. No, now you've got to buy it in a "bottle," for at least $300.
3. Wild Turkey Tradition 14 Year old Bourbon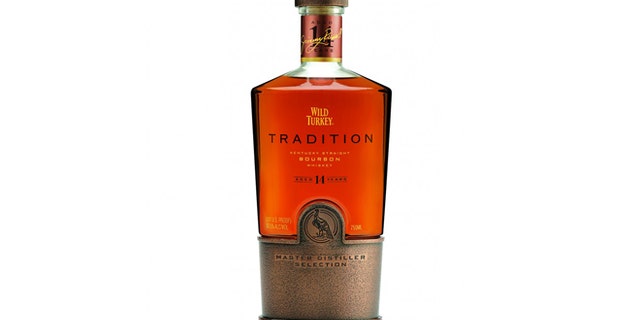 Wild Turkey only released about 14,000 bottles of their 14-year old bourbon in the United States, which, according to the monkeys we've hired to do our accounting, means the demand greatly outweighs the supply. The bourbon is aged in new, white oak barrels with heavier, and therefore more expensive char for 14 years, then bottled at 101 proof in order to retain the "traditional" bourbon taste. Coming in at around $120 per 750 ml, it's the cheapest bourbon on this list, but don't expect that price to stay low as the supply depletes… or so say those know-it-all monkeys in accounting.
4. Pappy Von Winkle's Family Reserve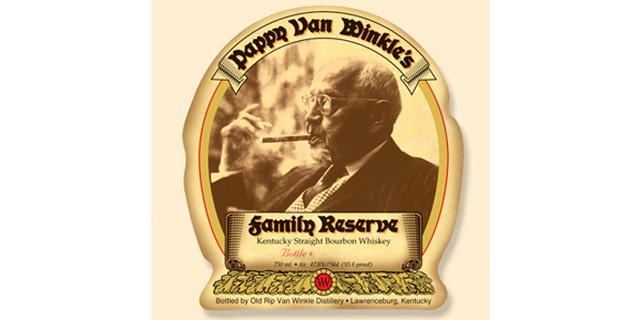 Owned by the Old Rip Van Winkle Distillery (despite not actually owning or operating a distillery), Pappy Van Winkles Family Reserve is considered the flagship brand of bourbon whiskey, and often regarded as one of the finest bourbons in the world. Since 2002, the Van Winkle brands have been distilled and bottled by the Sazerac Company, and much like the aforementioned Ben Nevins bourbon, its extremely low supply drives demand, and therefore price, through the roof (we're learning economy stuff!). The company ages a corn, wheat, and barley malt in charred oak bottles for 15, 20, and 23 years - much longer aging periods than most bourbons. The 23-year old bottle comes in at about 95.6 proof, as Pappy Von Winkle's ghost personally siphons money from your bank account at an approximate rate of $65 per ounce.
5. Martin Mills 24 -Year Old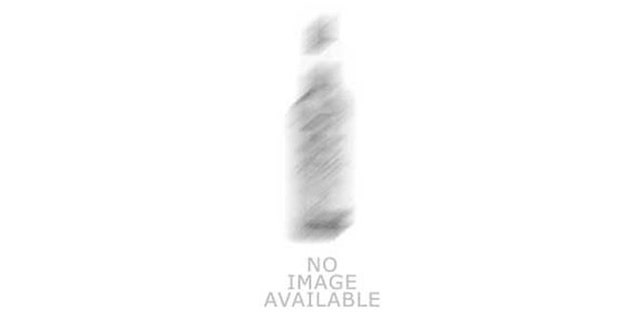 Ignore the fact that Martin Mills is a fictitious distillery. In the same paradoxical thinking that asserts Santa Claus "doesn't exist" yet fails to account for the presents that show up every Christmas morning, the Martin Mills distillery technically "doesn't exist," yet the magical bourbon appears at random bars, often served for $100 per ounce. So with some spirits already in you, belief that it exists, and plenty of expendable income, order up a few shots of Martin Mills at the next happy hour. If they say they've never heard of it or that it doesn't exist, run away crying that you "don't even know what to believe anymore."
More from Maxim
Bar Maxim: Claudia Jordan Shakes It Up
Have a Little Cocktail with Your Egg
Bar Of The Week: The Zoo Project