Nacho Cheese vs. Cool Ranch: How Taco Bell Doritos Locos Tacos stack up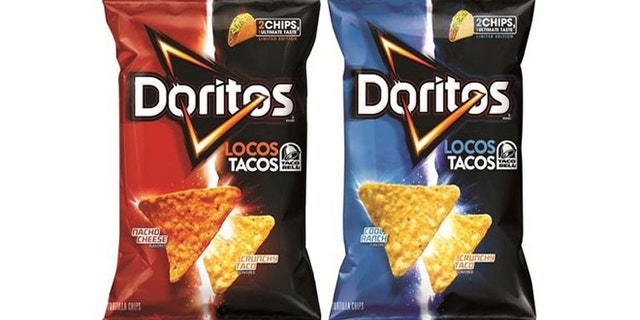 NEWYou can now listen to Fox News articles!
Earlier this month, Doritos launched their two newest flavors, modeled after Taco Bell's top-selling Doritos Locos Tacos, in both Nacho Cheese and Cool Ranch flavors. Each of these offerings actually contains two different types of chips: either Nacho Cheese or Cool Ranch, and a new flavor, Crunchy Taco. We decided to try them out, and the results surprised us.
Although this is possibly the most meta food product launch of all time, these self-referential chips actually taste really good. If you're a fan of Taco Bell's beef tacos, you'll recognize the smell as soon as you open the bag. It's quite clear that for the Crunchy Taco chip they simply took their usual beef seasoning mix and applied it to the chip. It contains garlic, tomato, onion, and sour cream, according to the ingredients list, but our expert taste testers also identified a heavy hand of cumin and a hint of chili powder. There's a reason why the taco version of this was such a top-seller: these flavors all work together, and this admittedly a delicious chip.
The Cool Ranch version of the taco has been a bit more "love it or hate it," and the same goes for the chip. It's essentially the same flavor combination as the original, but with the nacho cheese flavor swapped out for ranch dressing. It's still a tasty chip, but the flavors don't quite all mesh as successfully as they do on the previous chip.
If you're keen to do a side-by-side comparison with the product that these chips are based on, each 11-ounce bag comes with a coupon for a free taco with the purchase of a medium drink.
Read the story at The Daily Meal
More from The Daily Meal
America's Best Tater Tots

An Insider's Look at the Ben & Jerry's Factory

The Top 10 Biggest Food Show Flops

America's Greenest Restaurants of 2013