Monkey escapes zoo, flees to McDonald's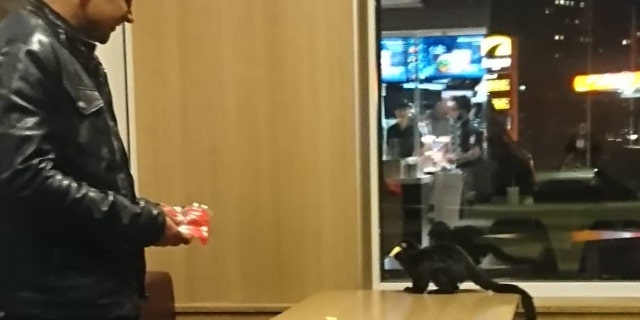 NEWYou can now listen to Fox News articles!
Apparently even the animal kingdom is lovin' it.
A McDonald's in Gothenburg, Sweden had an unexpected visitor swing by Wednesday night – a monkey that had escaped from the Gothenburg science center Universeum nine miles away.
The Goeldi's marmoset, a South American monkey, reportedly jumped from tables and picked at leftover food – though staff says it did not feed the exotic animal.
BROTHERS WHO BRUTALLY ATTACKED MCDONALD'S EMPLOYEE 'WILL BE DEALT WITH,' THEIR MOTHER SAYS
According to the Daily Mail, police were called to the fast food restaurant around 10:40 pm local time.
Peter Nordengard, a police spokesman, said to the Daily Mail, "We think it's the same one [monkey that left the zoo], but I guess there aren't that many monkeys out and about at the moment."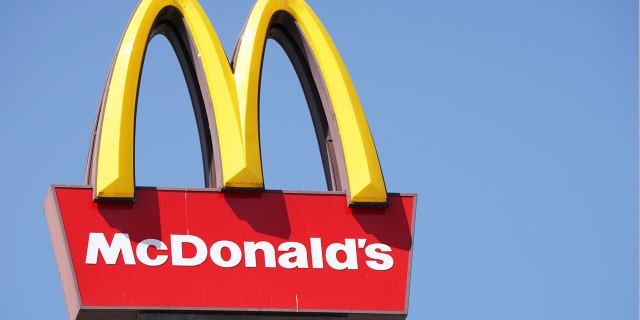 "We'll have to sniff around a bit to see if anyone brought it there. The most plausible explanation seems to be that someone left it there," he continued.
The Universeum reported the monkey missing at around 12:30 pm – over 10 hours before it was found at the McDonald's.
MCDONALD'S SPENT $25 MILLION APOLOGIZING FOR MAN'S MONOPOLY SCAM: REPORT
Some feel the monkey, a vulnerable species, was stolen.
"It is extremely sad what happened," said Daniel Roth, a zoologist at Universeum, to the Daily Mail.
A spokesman for McDonald's told the Daily Mail, "The monkey was stolen from a museum in Gothenburg and was, thankfully, found at one of our restaurants.
"The monkey was then recaptured by museum staff. The monkey did not eat anything at the restaurant, to my knowledge, and the restaurant was closed when the monkey was discovered.
FOLLOW US ON FACEBOOK FOR MORE FOX LIFESTYLE NEWS
"The monkey is of a very unusual species and the museum is very grateful for the way in which this was handled by the franchisee and his staff. The monkey is now back at the museum and is doing well although a little stressed."