Memoires come to you 'One Dish at a Time' with Valerie Bertinelli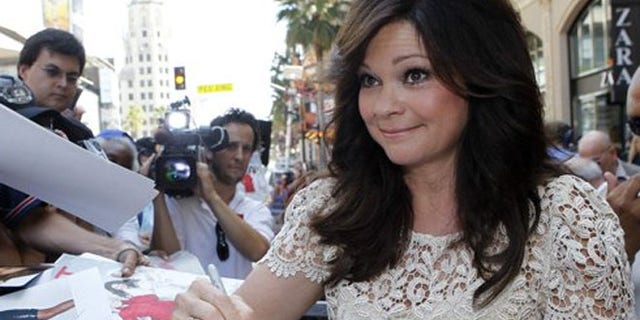 Food has always been a huge part of Valerie Bertinelli's life.
Growing up in a large Italian family, cooking was a way of life. This is the heart and soul behind her new cookbook, One Dish At a Time: Delicious Recipes and Stories From My Italian-American Childhood and Beyond, along with the lessons she's learned from her well-documented weight loss.
The "Hot in Cleveland" star says the recipes come from observing the women closest to her, like her Nonnie, former mother-in-law (yes, the mother of Eddie Van Halen), and her girlfriends. These people showed her the impact that excellent food can have on a person's life.
Bertinelli for years struggled with drug abuse, which later turned into a food addition. After struggling to find a good relationship with food, Bertinelli was able to lose 40 pounds with the help of Jenny Craig, which gave her the skills she needed to to find a healthy balance.
She shares these tips in her new cookbook, which includes healthy recipes such as, Acorn Squash with Baby Bitter Greens and Orzo with Grape Tomatoes and Radishes.
The Thursday Night Turkey Meatloaf will surely become a week night classic in your home, and the Pumpkin Pancakes are full of warm spices swimming in hot maple syrup, but everything in moderation, of course.
Recipe: Thursday Night Turkey Meatloaf
Bertinelli says that each recipe is connected to a moment she can remember --and the first time she made each dish, like the time she fell in love with her husband.
Now get cooking with your family and friends. There are definitely new memories that wait you there.