'50 Shades of Chicken' cookbook to heat up kitchens soon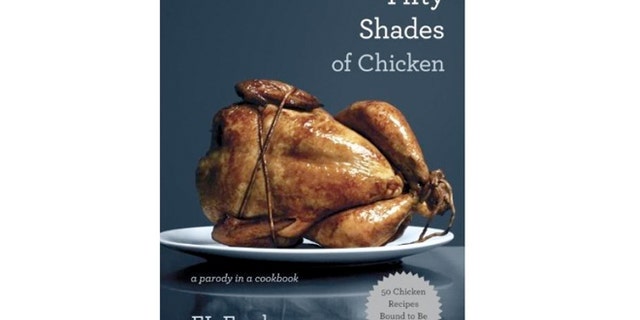 This apparently is no joke.
According to People magazine, an "established food industry professional" plans to release Fifty Shades of Chicken, a cookbook inspired by the erotic best-seller "Fifty Shades of Grey" on November 13.
To be published by Clarkson Potter, the book which describes itself on the cover as "a parody in a cookbook" will have recipes like Mustard Spanked Chicken, Dripping Thighs and Holy Hell Wings.
The writer, who remains anonymous, writes under the clever pen name EL Fowler.
"It evoked something I'd never been able to express. Then one day as I was tying up the ankles of a chicken for roasting, I realized why some of the scenes in the book were so strikingly familiar. It turns out I've been practicing BDSM for years – but with poultry," Fowler wrote to People in an email.
With that realization came a plan, and a journey into some serious food porn.
"The recipe and headnotes follow a chef and his chicken on an emotional journey very much like the original trilogy," the author wrote.
To be released just in time for the Christmas season, it promises readers they can "sink your teeth into this naughty tale of a young, free-range, and very fresh chicken who, like Anastasia Steele, finds herself at the mercy of a dominating man; in this case, a kinky and very ravenous chef.
I wonder if the EL James will fly the coop over this latest "50 Shades" spin off.