McDonald's using classical music to calm rowdy customers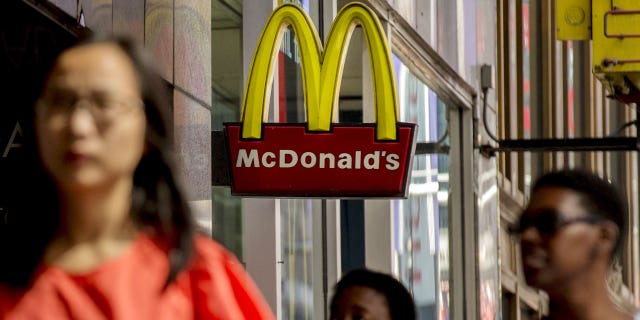 McDonald's is experimenting with a novel — albeit completely classical — way to calm their rowdier customers.
A couple of Mickey D's locations in Scotland and England are reportedly pumping classical music into their restaurants in an effort to keep late-night patrons from getting too rambunctious while waiting for their McNuggets, The Metro reports.
It's working, too, at least according to a spokesperson for Glasgow's busiest McDonald's, who claims that playing artists such as Bach and Beethoven "encourages calm behavior."
THE STRANGEST MCDONALD'S LOCATIONS IN THE WORLD
The restaurant's patrons, too, have noticed a difference. "In the past few years, things seemed to have just got out of hand a little," a customer recently told the Daily Record. "It's often more about the large numbers of people hanging about outside rather than those inside. But you see some sights there — and late at night it goes to another level."
"Another level" might actually be putting it lightly. According to the Daily Record, police have had to respond to at least 200 incidents at that specific McDonald's alone over the past 14 months. In fact, the website claims that Scottish authorities have called that McDonald's a "drain on resources" because it needs constant patrolling.
Glasgow isn't the only market trying to soothe its savage beasts with some well-timed symphonies. McDonald's restaurants in Australia, as well as Liverpool and Gloucestershire, England, are seeing success with the same methods, Grubstreet notes.
MCDONALD'S TRUCK DRIVER SOLD $20K OF STOLEN INGREDIENTS TO NYC DELI
"We have tested the effects of classical music in the past and played it in some of our restaurants as it encourages more acceptable behavior," a McDonald's representative explained to Gloucester Live of the city's locations.
"Typically, classical music is played from early evening onwards, and in some cases, on certain nights in a small number of restaurants," the rep further confirmed.