McDonald's, KFC and Oreos from unopened packages: Trump's fast-food habits revealed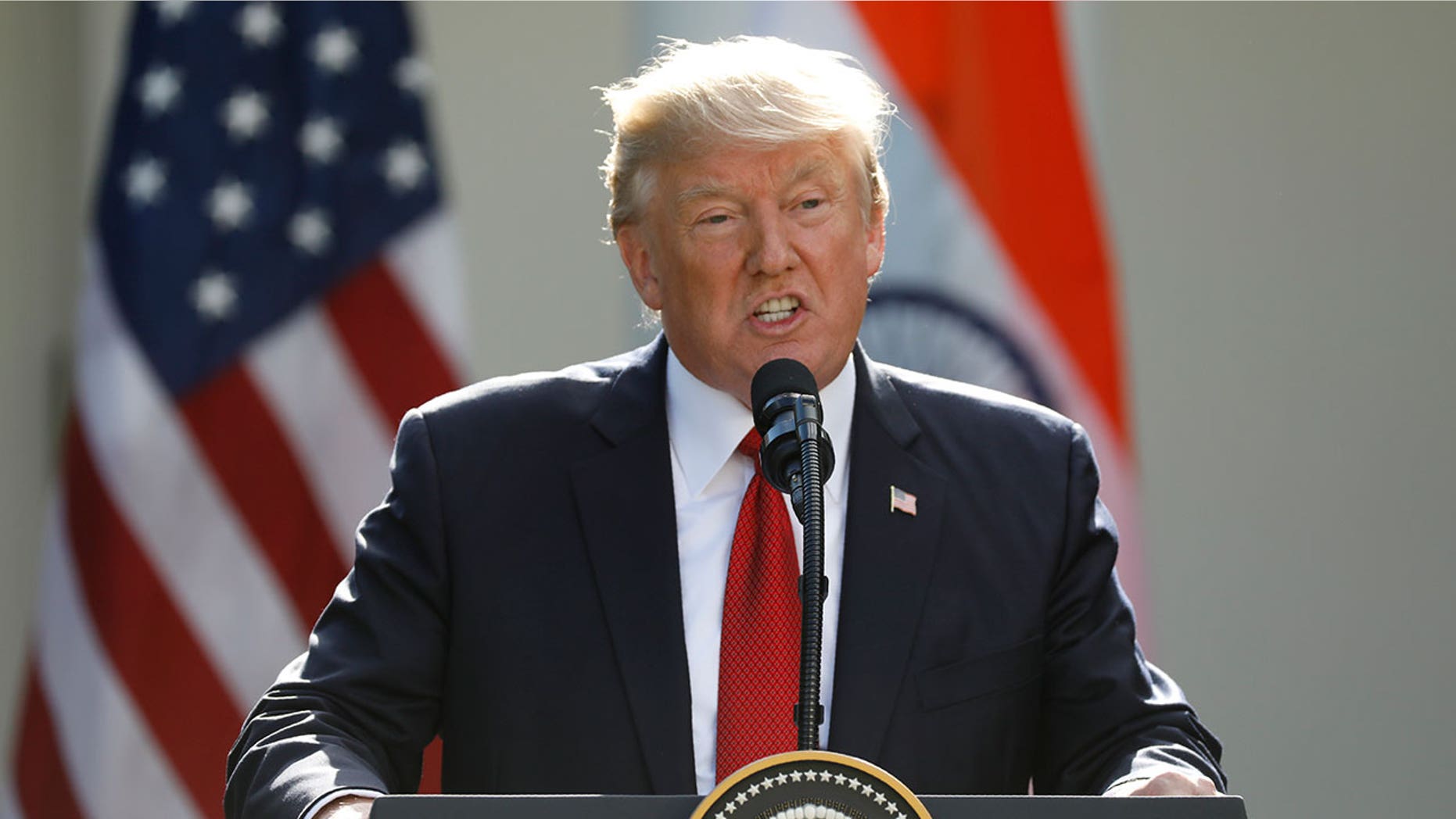 McDonald's would be wise to open up a location inside the Oval Office.
An upcoming book by Corey Lewandowski and David N. Bossie — President Trump's former campaign manager and former deputy campaign manager, respectively — is claiming that Trump enjoyed indulging in McDonald's Big Macs and Filet-O-Fish sandwiches, along with other assorted junk foods and snacks, according to The Washington Post.
TRUMP REPORTEDLY ORDERS COCA-COLA AT THE PUSH OF A BUTTON
"On Trump Force One there were four major food groups: McDonald's, Kentucky Fried Chicken, pizza and Diet Coke," wrote Lewandowski and Bossie in a passage from "Let Trump Be Trump," a retrospective about their time on the campaign. The authors add that Air Force One was well stocked with sealed packages of potato chips and Oreo cookies, seeing as Trump would only eat from a fresh, unopened package of snacks.
The book further claims that Trump's preferred McDonald's order on the campaign trail was "two Big Macs, two Filet-O-Fish and a chocolate malted" — a meal that exceeds 2,400 calories, assuming the "malted" refers to a small McDonald's chocolate shake.
Trump was also very particular about his fast food, with the authors alleging that "the orchestrating and timing of Mr. Trump's meals was as important as any other aspect of his march to the presidency." What's more, Lewandowski claims that Trump once ditched staffer Sam Nunberg at a McDonald's because his off-menu order was taking too long for his liking.
"Leave him," the author remembers Trump saying. "Let's go."
TRUMP SERVED 360-YEAR-OLD SOY SAUCE AT SOUTH KOREAN STATE DINNER
Trump's love of fast food hasn't exactly been a well-kept secret. In May 2016, Trump celebrated winning the Republican nomination with a Big Mac and fries, and in August 2016 he shared a photo of himself enjoying KFC aboard his private jet. Politico reported that an aide also made frequent runs to a McDonald's in NYC for Egg McMuffins at breakfast time — and two Quarter Pounders with fries at lunch — during the campaign.
Before he entered office, Trump himself told Anderson Cooper that he prefers fast food over other types of restaurants, mostly for "cleanliness" reasons.
"I'm a very clean person. I like cleanliness, and I think you're better off going there than maybe someplace that you have no idea where the food's coming from. It's a certain standard," he said in a 2016 interview. "I think the food's good," he added.

Lewandowski and Bossie's "Let Trump Be Trump" also reveals how they witnessed communications director Hope Hicks, then a campaign spokeswoman, press his suits with a steamer while Trump was still wearing them, and also how Trump's top aides would feel his "wrath" — i.e., expletive-laden screaming sessions — when things weren't "going his way."
"It'd break most hardened men and women into little pieces," they write.
FOLLOW US ON FACEBOOK FOR MORE FOX FOOD & DRINK NEWS
"Let Trump Be Trump" is scheduled for release on Dec. 5.