McDonald's is selling its failed Mighty Wings at a discount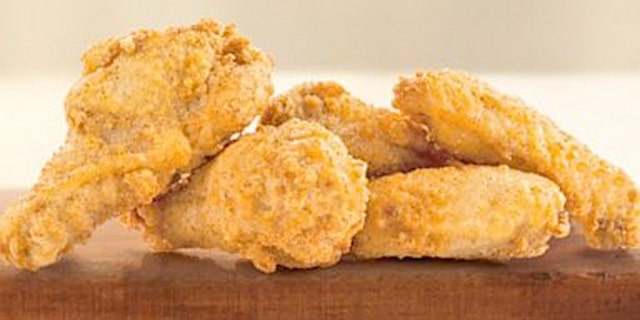 It looks like McDonald's has got its Mighty Wings on clearance.
Last December, we told you that McDonald's was trying to offload 10 million pounds of the spicy snack. Now it appears that the wings are being sold at bargain basement prices so the fast food chain can just get rid of them.
McDonald's is now selling them for 60 cents per wing (five for $3), instead of a buck each, Businessweek reports.
The wings will be sold at the discounted price "until supply runs out," spokeswoman Lisa McComb told Businessweek. "The original price point wasn't as competitive as it could have been."
Earlier, CEO Don Thompson said that the chicken wings aren't the smash success it had hoped for. When McDonald's first introduced its wings in September 2013 they were supposed to stop the company from losing business to KFC and Dominos.
"Mighty Wings are proving once again that we can't sell premium items in large numbers because we still have the Dollar Menu," a franchise owner told the Wall Street Journal in Decmeber.